Okay, this is awesome.
So, if you haven't been following my blog, here is a quick recap: Last year, I created a poster series inspired by the Showtime television series, Dexter. Each print represented an entire season of the show, highlighting the iconic moments from each episode. I designed the artwork as a fan and posted them here on this blog.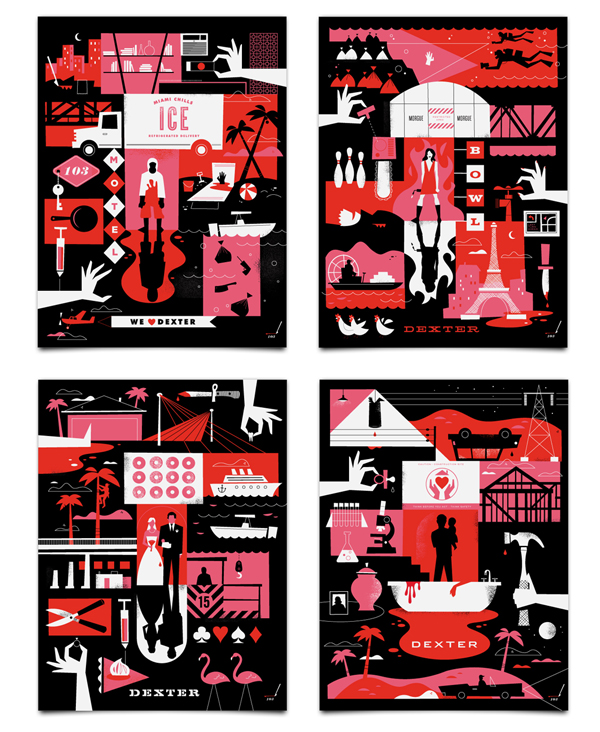 The next day Showtime called, which was the beginning of an exciting series of events:
We wound up releasing limited editions of the prints through a dedicated section of the Showtime website…
I had the opportunity to meet the amazingly talented people who write, produce and star on the show…
Target featured the artwork in every copy of the Season 5 DVD…
They filmed an interview with me as a DVD bonus feature…
The posters have been recognized in several design annuals including Communication Arts and Print Magazine.
…but of all the amazing things that have happened because of the artwork, I think this is the coolest:
Showtime asked if I'd like to be on DEXTER.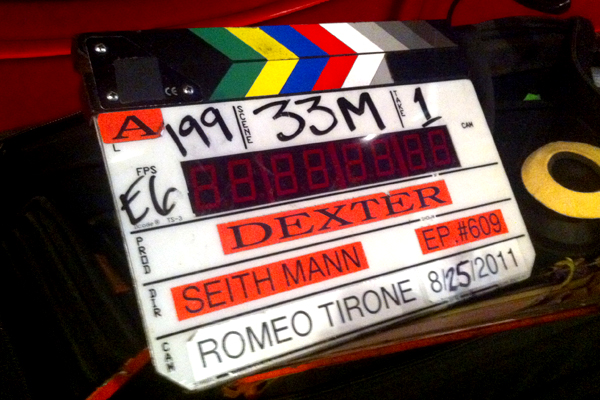 So last week I actually got to go to the set and film an episode of the show! They let me play a detective, so you will see me briefly in the background towards the end of Season 6. The entire experience was really incredible. It was amazing to actually see everything that goes into creating each scene of every episode of the show. The cast, crew, producers and writers of the show are unbelievably creative and talented – it was such a honor to get to see them work and to be a part of the show!
I can't  begin to explain how surreal it is to suddenly find yourself on a show that you're a fan of. When I designed the prints, I never imagined that they would land me a part on the program. So fun!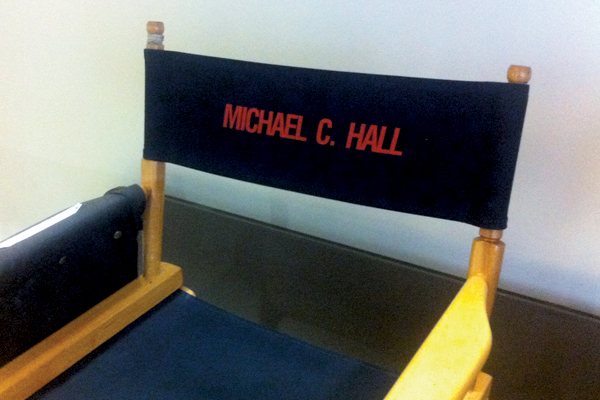 So what was the one question I asked Emmy-nominated actor and Executive Producer, Michael C. Hall?
"Will you record my voicemail greeting?"
His answer…