So…after Lost finished I started to get into Dexter…and I have to say, I'm a big fan! I was so inspired that I decided to create one poster design for each season – highlighting the iconic moments from the show. This idea took a little longer than I thought but I love how they turned out. Let me know what you think!
Leave a comment and let me know if you'd be interested in these prints. Thinking about doing a limited edition. Follow me on Twitter or check back to the blog and I will let you know when we make them available. Thanks!
UPDATE 10/8: THESE PRINTS WILL BE AVAILABLE SOON ON THE SHOWTIME WEBSITE!!! Details to come!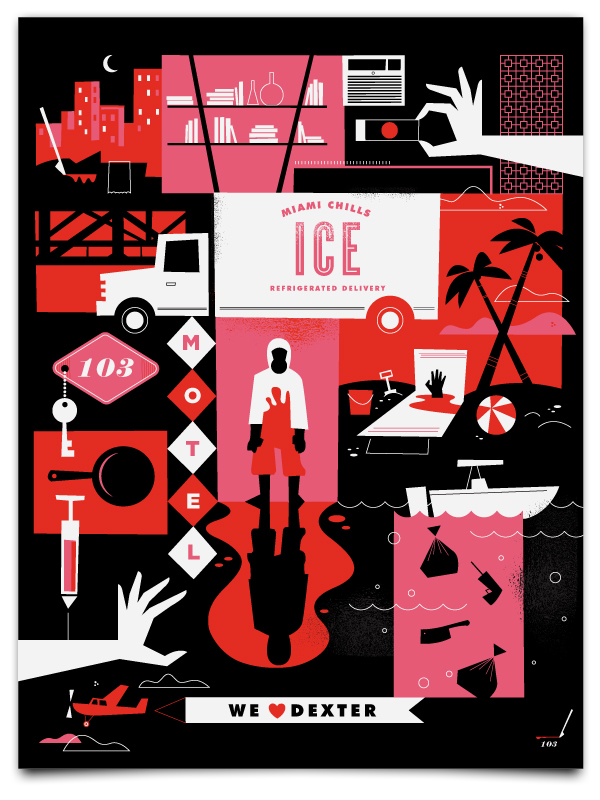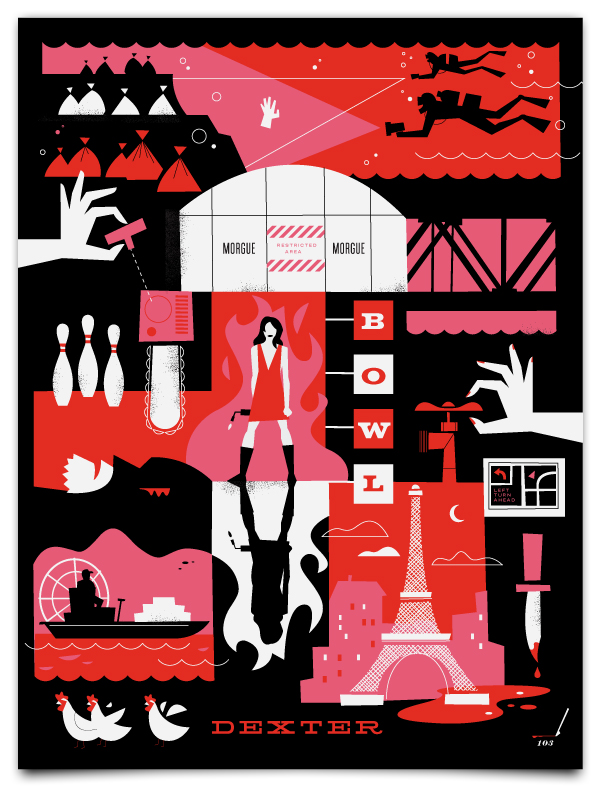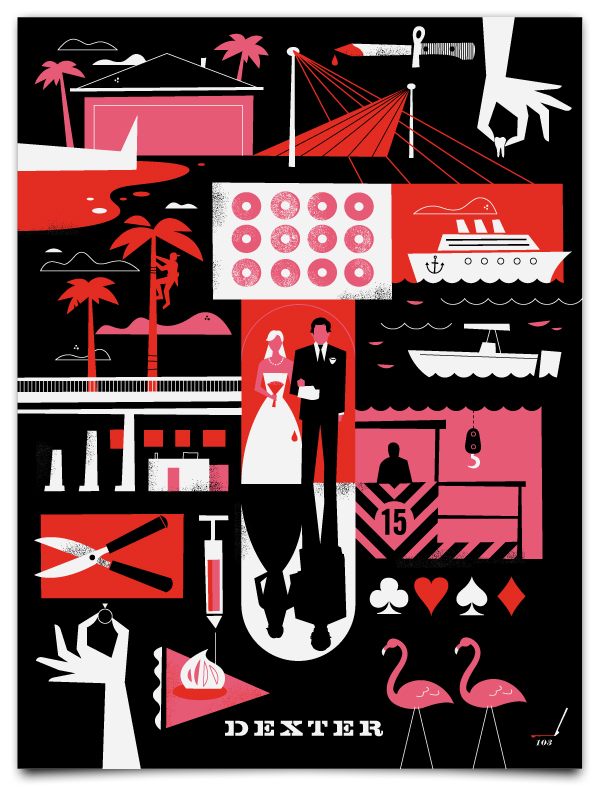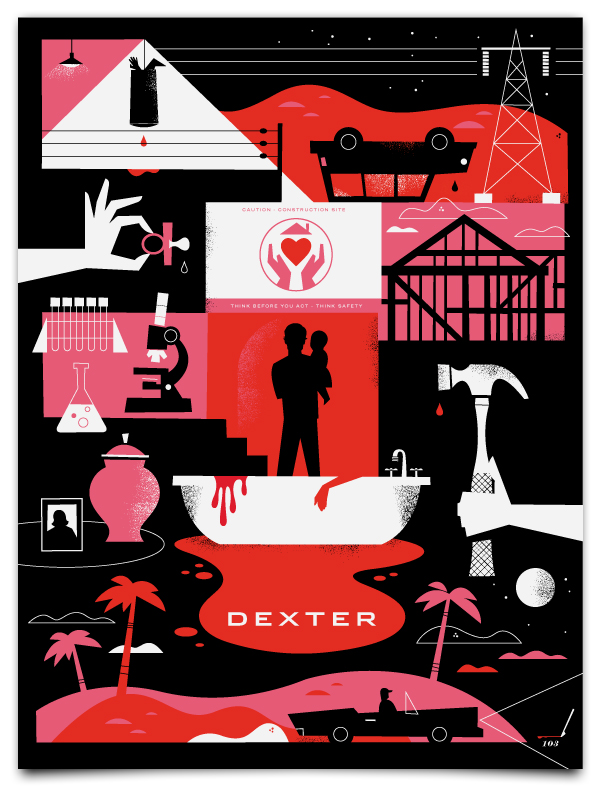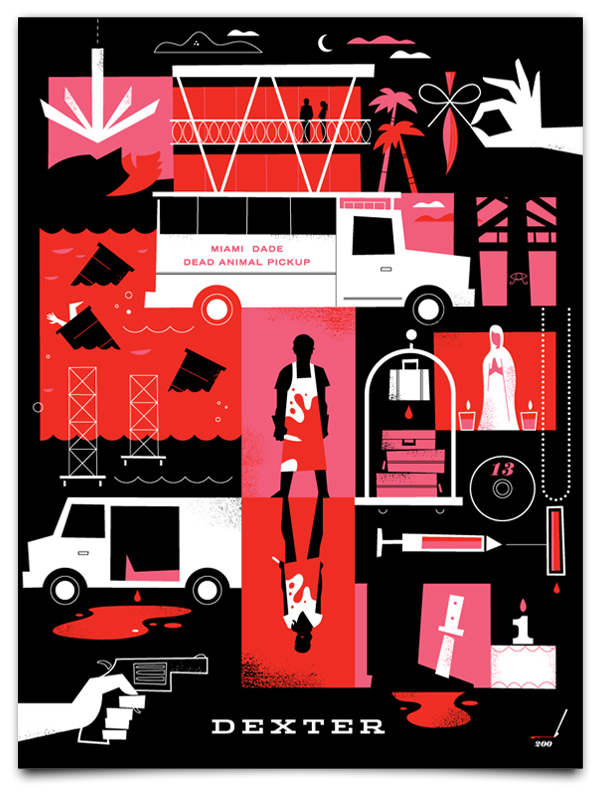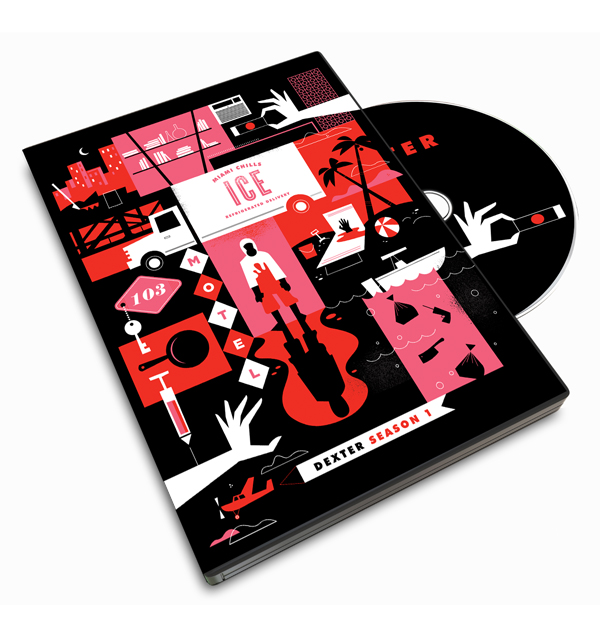 Rachel Nicole, just left a comment on this post mentioning the potential for this art as DVD packaging. I thought it was a great idea, so I mocked up this concept. How cool would this be as a collector's edition?