Ok. This is just out-of-control! So the Dexter producers are big fans of the posters I designed. I put the artwork on my blog on a Thursday night, and on Friday morning I started getting calls from the show's creators asking about the prints. I told them I'd be honored to give all the writers and producers complete sets of the posters. So today I went up to the studios where they film the show to deliver the artwork.
And who do I run into first…?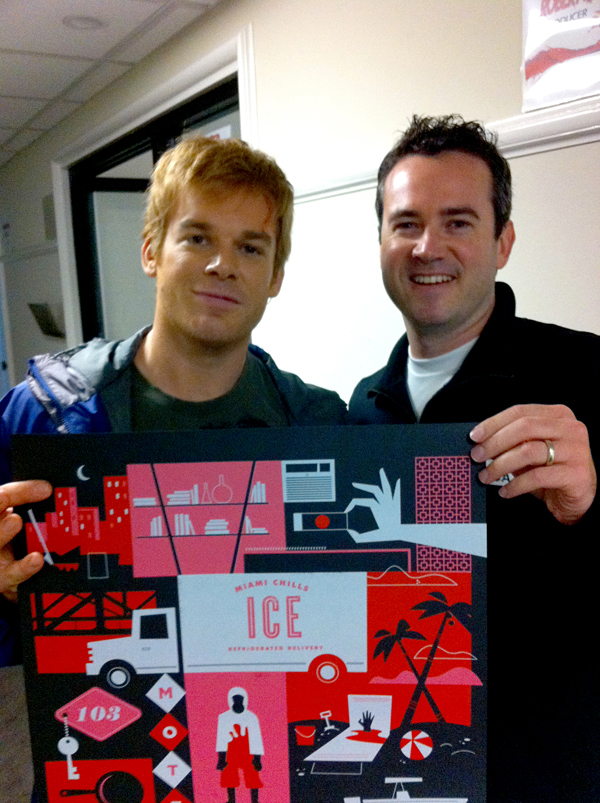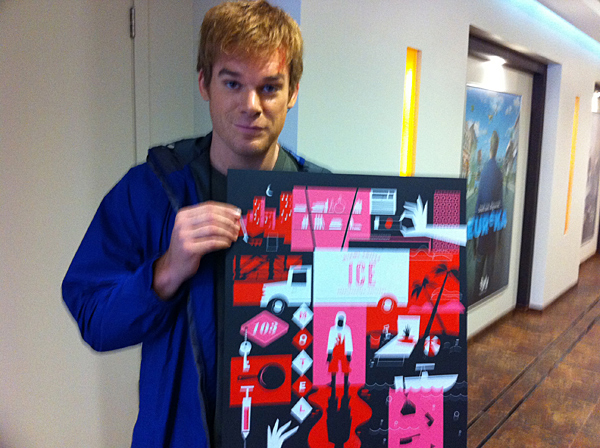 I seriously ran into Michael C. Hall as I was walking in. We took the elevator together. I'm not going to lie, I was a little uneasy riding alone in an elevator with Dexter Morgan. But I made it out alive…and it turns out that in real life, he is a very cool guy.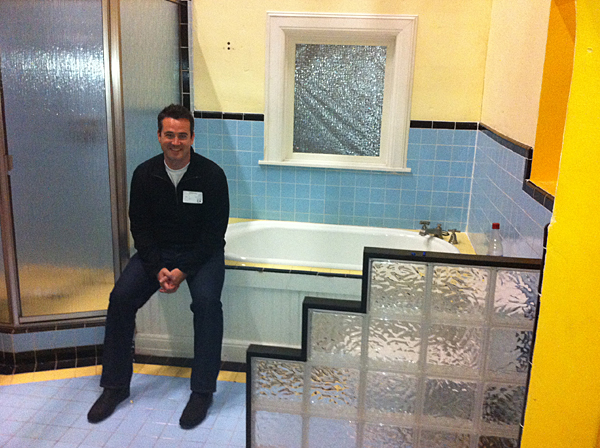 All of the producers on the show were really incredible. One even took the time to give me a tour of the set and I got to see where they actually film the show, including the infamous bathroom…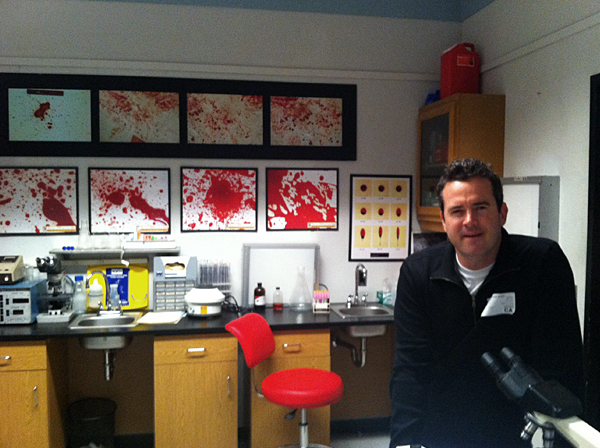 Miami Metro PD…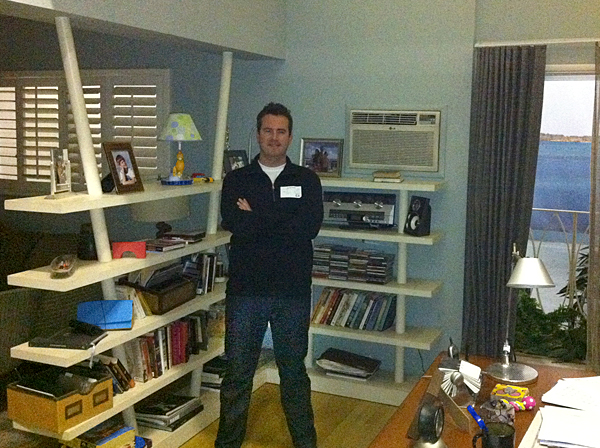 …and Dexter's apartment!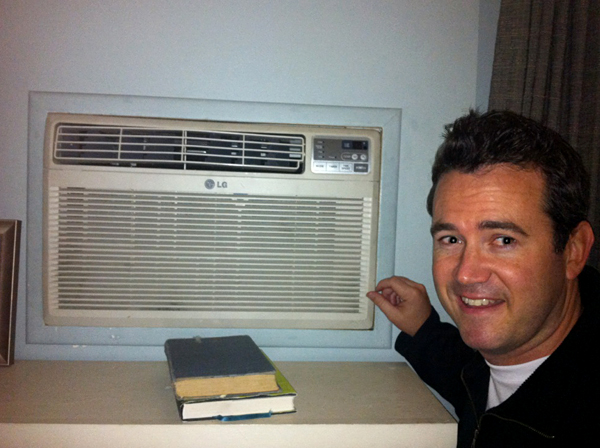 The whole thing was just AMAZING! I am so honored that they invited me to come up. BIG thank you to Showtime and the Dexter folks for being so gracious and spending time with me today. What a cool experience!


Um…oh yeah…and the executive-producer offered me a walk-on role next season. No big deal.
UPDATE: THE DEXTER PRINTS WILL GO ON SALE ON 10/21 AT 12 NOON PST/3PM EST AT THIS LINK. GOOD LUCK!
- Ty
+ 10.21.10 | 1:50 am