I am very excited to finally release my Dexter Season 5 poster! A limited first-edition of 200 are now available on the Showtime website. Take it!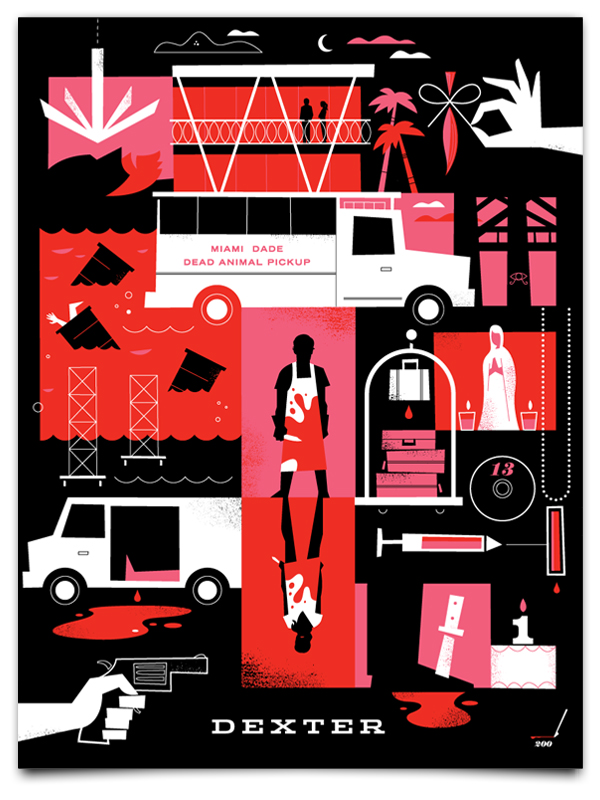 I thought that it would be cool to show the creative process on this project. So I documented the entire project from start to finish, so that you could see everything that goes into making the print. I actually recorded my screen while designing the poster, then time-lapsed it so you can see the artwork come to life!
This was the original rough sketch. After the finale, I went back and scanned through all of the episodes and made a list of the moments that I thought were iconic throughout the season. Then I tried to see how they might work together.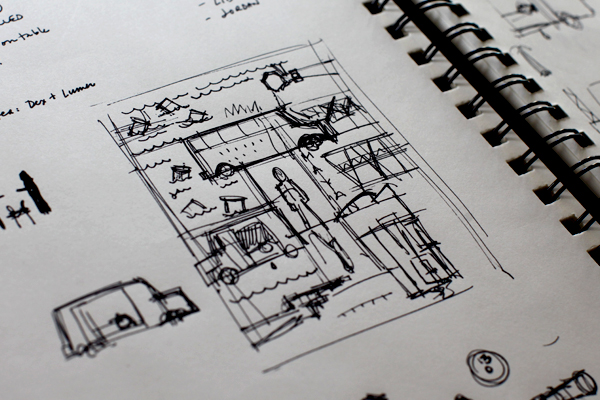 Once the design was finished I sent the art to  Vahalla Studios. When it comes to screen printing, these guys are the best! The prints are 3 color on Super Thick French Black Licorice paper. Since we're printing on black, we do a double hit of the white. Then the pink layer prints, and the red is last. Here are some photos of the posters being printed.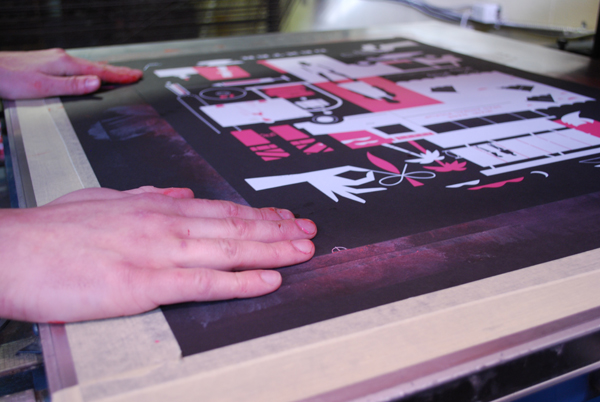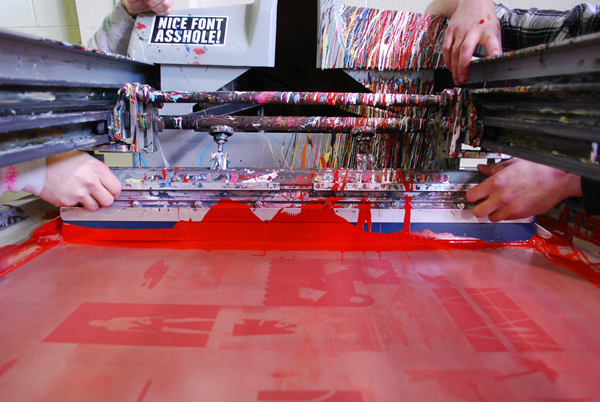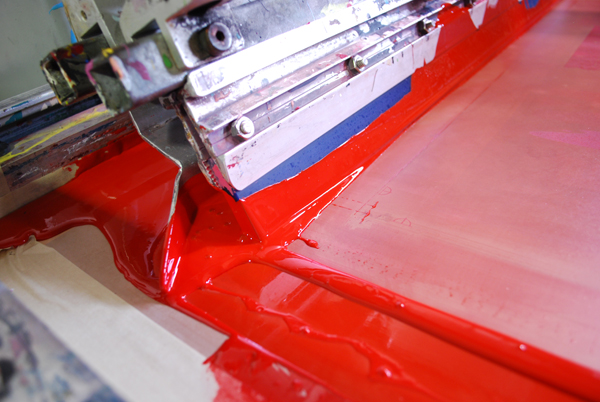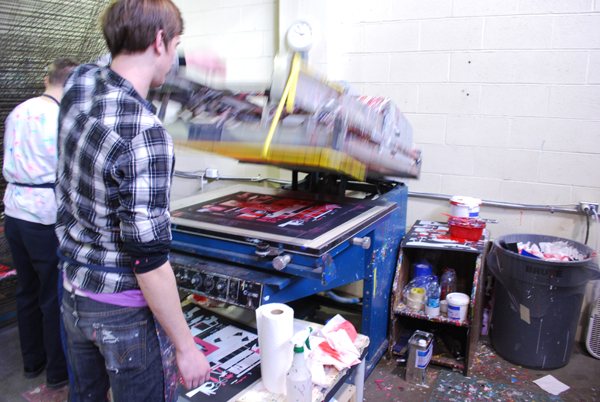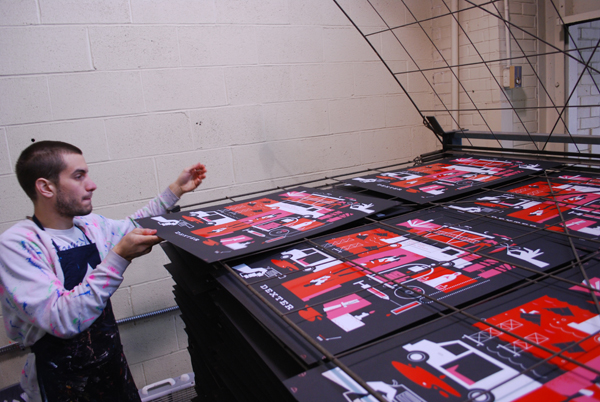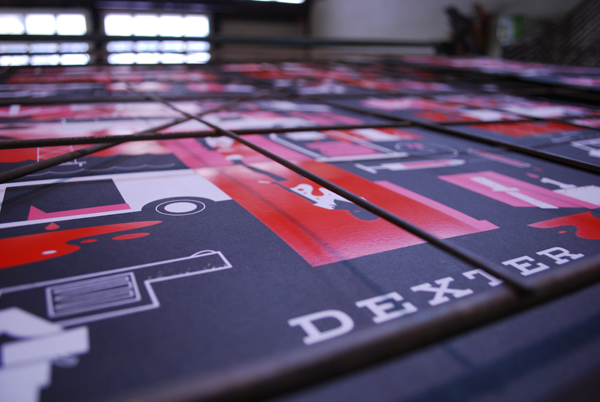 I was thrilled with the way it turned out. It's not an easy piece to print, but it came out perfectly. Below are some detail images of the finished poster.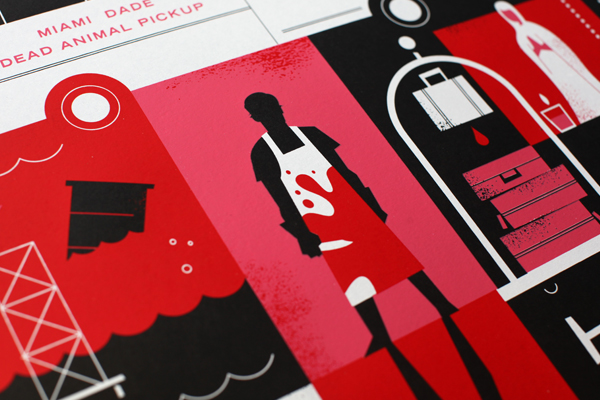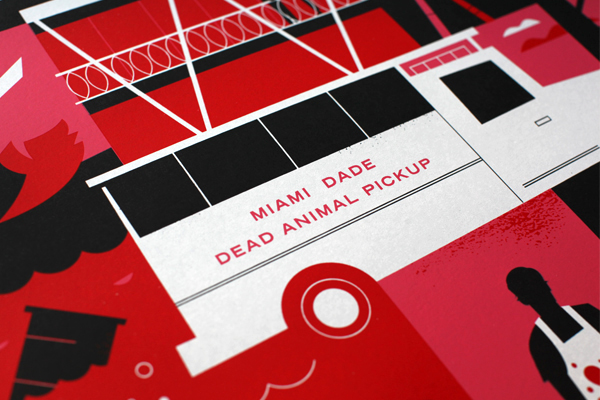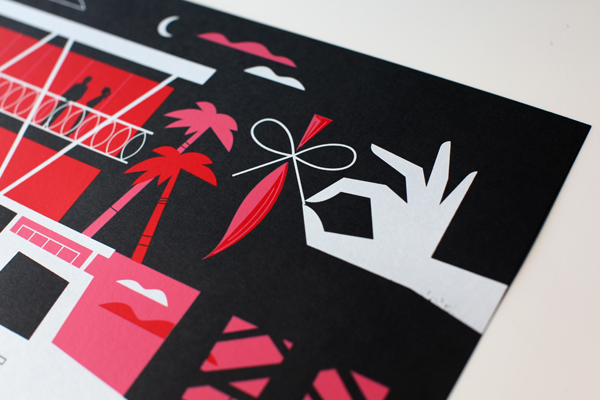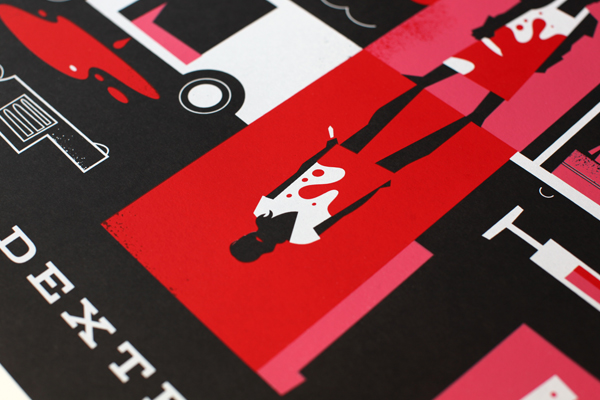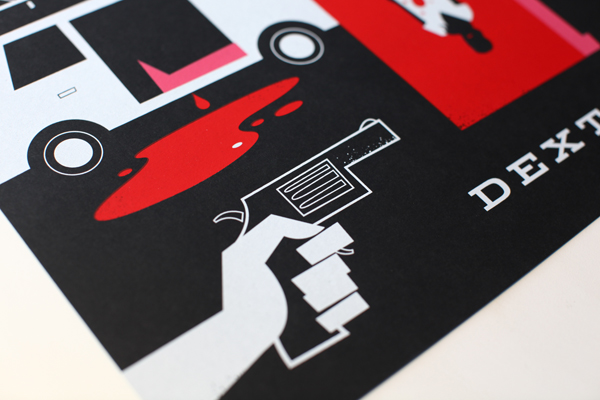 The poster is currently available on Sho.com. We also did a second edition of the Season 1-4 prints in case you missed those. The art is exactly the same. The only difference is that I changed the scalpel to a cleaver in the bottom right corner to indicate the second edition.