2010 has wrapped up and by every account it was an amazing year. So many incredible things happened over the last twelve months that I thought a recap might be in order.
It was definitely the best year on record for Mattson Creative. We added some fantastic new clients such as Apple, Hasbro and Mattel, while continuing our collaborations with Brilliant Sky Toys, Discovery Channel, Pocono Modern, Maroon 5, Sara Bareilles and many more.
Some of my favorite projects in 2010 began as personal initiatives. Exactly one year ago, I created 8 posters inspired by the television show, LOST.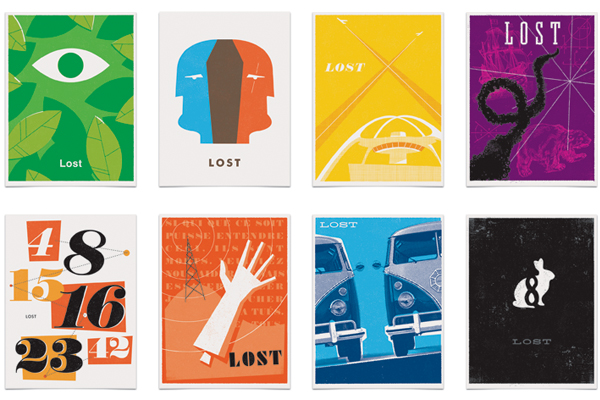 I was a big fan of the show. But what I loved even more was the community that the show inspired. We invited a few people over to watch it together during Season 4. And each week more and more friends would come. People that we didn't even know would show up at our door. Like this girl. I literally have no idea who she is. She just showed up one night. Dressed up. As The Island. Awesome.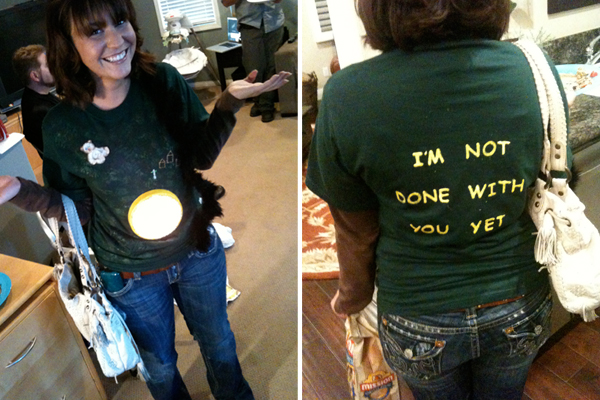 We had a few traditions. The first was that before every show, I would introduce the program by saying, "22 Conyers Lane presents, LOST!" This odd custom of stating my address and formally introducing movies and TV programs dates back to college (where it began as subtle homage to the scene in Say Anything when Lloyd Dobler introduces Cocoon to the nursing home). So every week, without fail, I would introduce the show, "22 Conyers Lane presents, LOST!"
The second tradition was a weekly email that I would send out to our ever-expanding Lost group. The day of the show I would send out a quick invitation. Like this: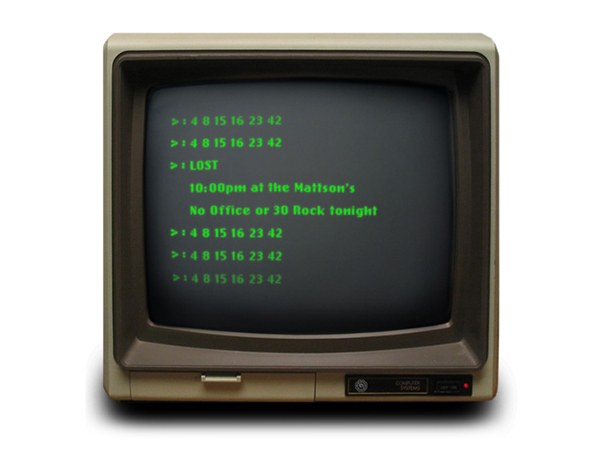 Or this…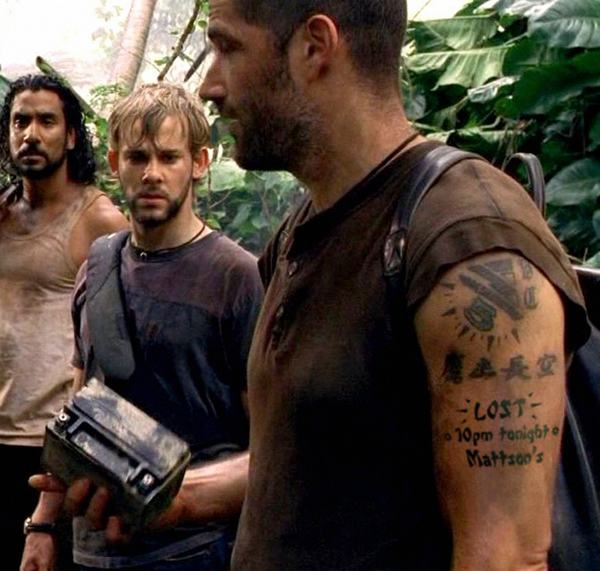 or this…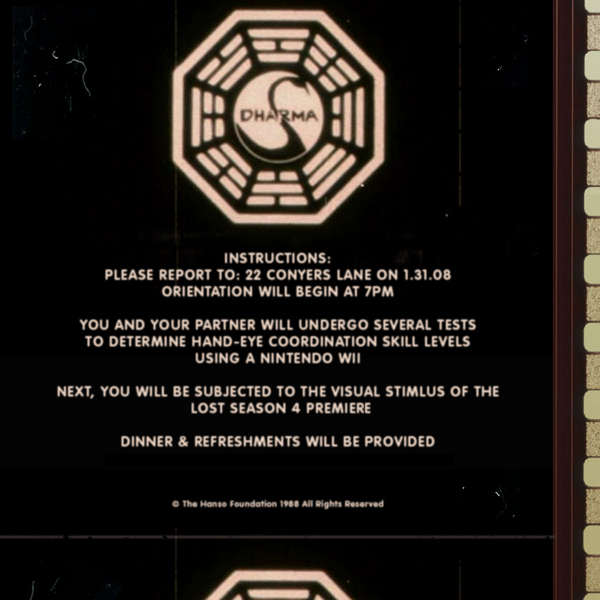 or this one…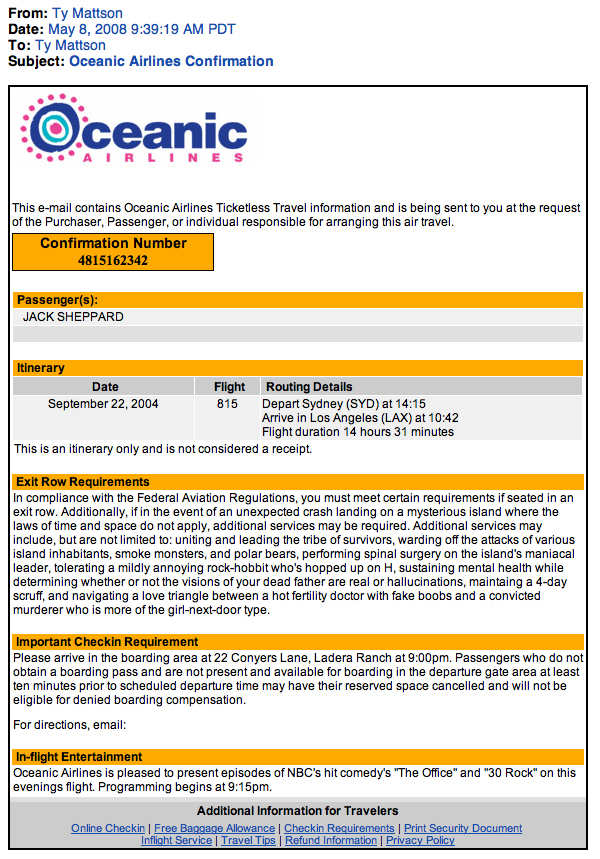 I wouldn't spend more than 10 minutes on these. They were just fun, fast Photoshop invites. But last year, for the premiere of the final season of the show, I decided to spend a little more time and actually design a good invitation.
I've always admired the work of  studios that designed silkscreen gig posters and I had always wanted to explore that visual language and style. At the same time I was looking at Taschen's reprint of Arts & Architecture, and I was completely inspired by all of the incredible cover designs. Most of the LOST fan art that was being done in response to the show was very literal. I wanted to create something minimal and more abstract. My goal was to take the complex mythology and narrative structure of the show and distill it to simple, smart visual expressions.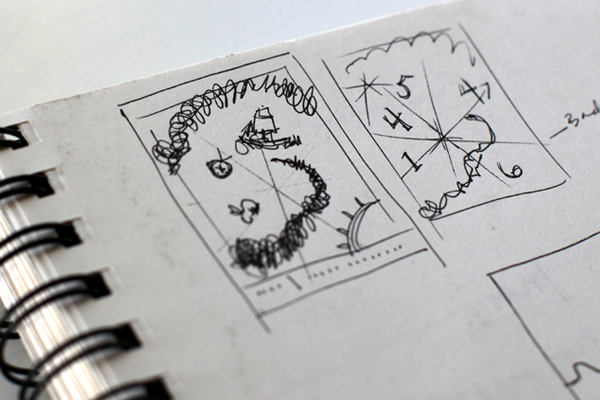 I had so many ideas that I wound up creating 8 designs that day, and for fun, I posted them to my blog.
Then things got interesting.
I received an overwhelmingly positive response to the designs. Which led to some incredible opportunities and experiences over the next few months. ABC made the prints available online as official LOST merchandise…I was invited to visit Bad Robot and the Lost Writers' Office on the Disney lot…I got to meet the writers, producers and even some of the show's cast…I even got to see  Saturday Night Live filmed in New York because one of the featured players is a huge LOST fan! Unreal!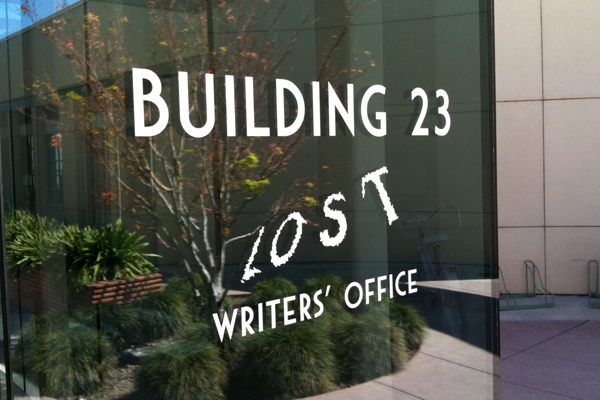 But my favorite part of this whole story is that through the posters, I got in touch with Jorge Garcia – who played Hurley on LOST. He loves Lost fan-art and I sent him a few sets of the prints I designed. And in return he sent me this:
I can't even describe how much cool it was to have Hurley introduce the show for our group of die-hard LOST fans! So much fun! And by the end of the season, we had two more celebrity intros.
The entire experience with the LOST-inspired art was so incredible, that I couldn't help but to try and recreate maybe just a little bit of the magic with another one of my favorite shows…Dexter!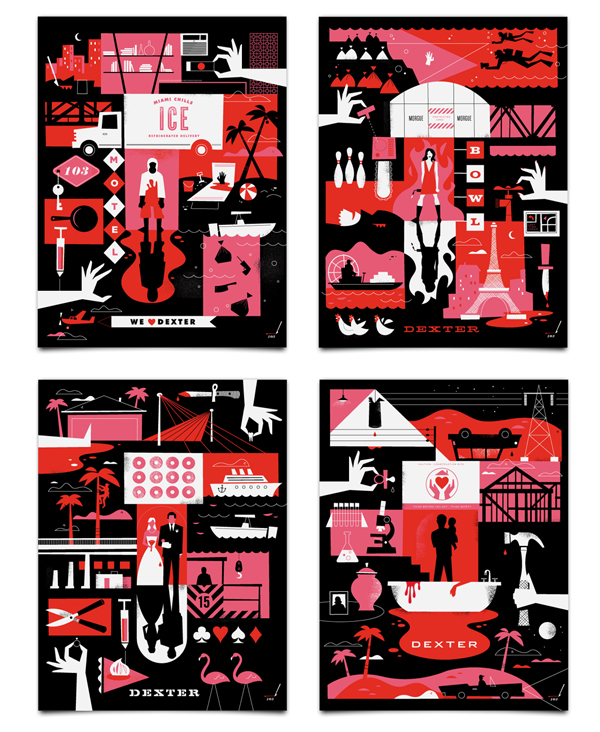 I started watching the show in 2010 and where LOST was very much a community event, I have to say, Dexter is more of a guilty pleasure. I had the idea to summarize the narrative of an entire season graphically in a single poster. During this time, I was inspired by Christoph Niemann's illustration for MoMa which I saw in New York, and also really loved the silkscreen prints by the Little Friends of Printmaking. I was intrigued by the idea of creating a complex graphic illustration with a very limited color palette. I also liked the concept of "building" a visual story, like architecture, to create a single cohesive piece, comprised of many smaller icons. And of course Saul Bass has always been a big influence on all my work.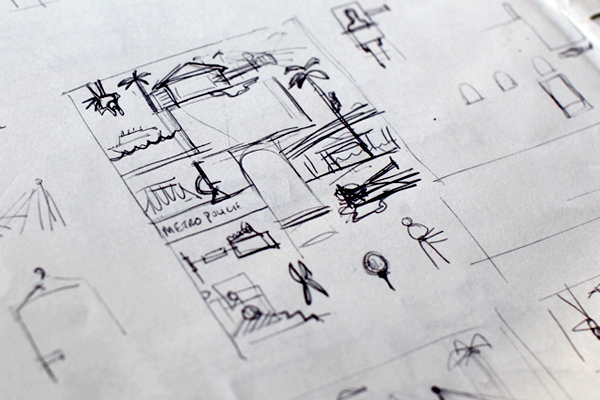 Once again, when I published these to my blog I received a really incredible response. Showtime was excited about the designs and made them available on their website…I was able to meet some of the amazingly talented people who write, produce and star in the show…and there is even a chance that I will actually be an extra in Season 6. Unbelievable!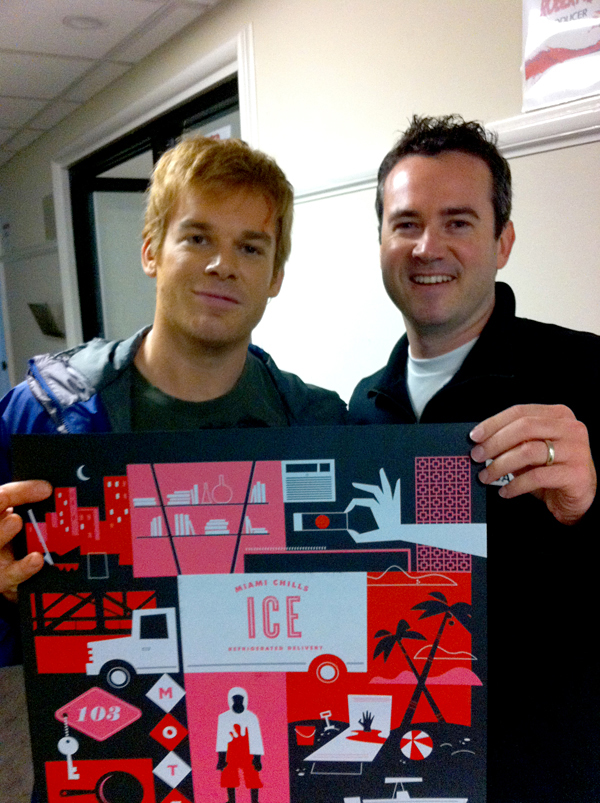 So you would think that after all of these incredible experiences that I would be done with the recap…but the reality is, none of this compares to my number-one highlight of 2010…
Becoming a dad.
On March 13, 2010 my son, Shepard, was born. And words just could never describe the joy that he is, in my life. Of all the things I've ever created or designed, I will never do better than this.
Which is why 2010 is my favorite year.