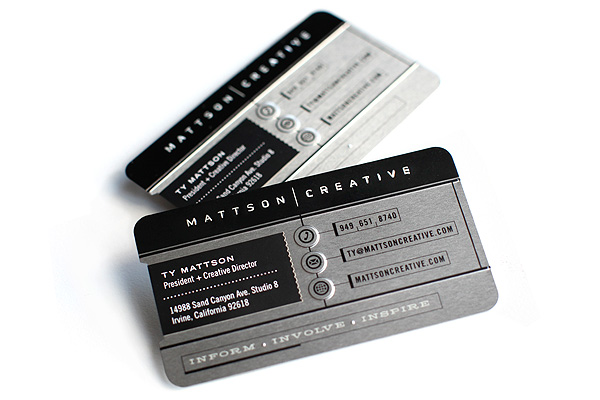 Last week I read an article on the FastCompany blog, wherein the author decries his eschewal of the business card in the name of efficiency and the environment. As a designer, I couldn't disagree more.
You can read the post here. Basically, the writer describes an exchange where he is asked for a business card. In lieu of  presenting one, he instead requests to collect his prospect's contact information and writes it in his iPhone in order to follow up later via email. He then accepts praise for being cutting-edge and environmentally conscious.
But he's missed the point.
If you see your business card as nothing more than a means to convey your employment data and contact information then it makes perfect sense to go without a card. Technology will continue to improve information exchange and make data transfer easier and more seamless. Right now you can download Bump, an app that allows users to trade their email, addresses and phone numbers simply by tapping their iPhones together. It's remarkable. But a business card has the potential to convey so much more than your contact information. When creativity and design are employed, your business card becomes an unique, tangible expression of your brand. And every time you hand one out is an opportunity to make an inspiring impression on behalf of your product, service or organization.
Here are 100 examples of business cards that are creative, unique and completely unexpected.
There are far more creative and compelling ways to demonstrate your environmental consciousness than forgoing your business card all together. Alternative substrates, inks and environmentally-friendly printing techniques are all readily available. My business card is printed on recycled aluminum and it makes an incredible impact when I pass it out. I regularly get requests for extra cards because people want to share them with friends and colleagues.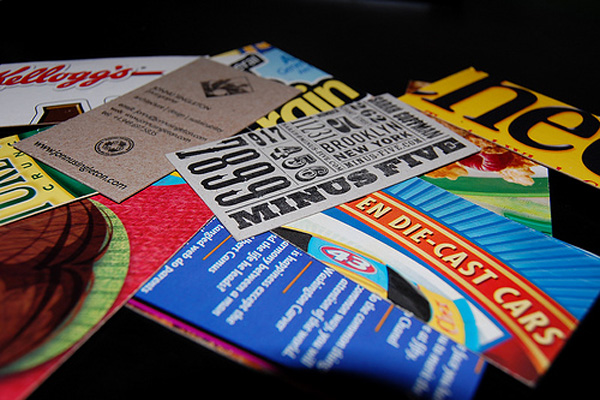 Another example of business cards that exemplify eco-conscientious creativity are Breakfast Cereal Box Cards. These are randomly cut from recycled cereal boxes, then letterpressed on the opposite side.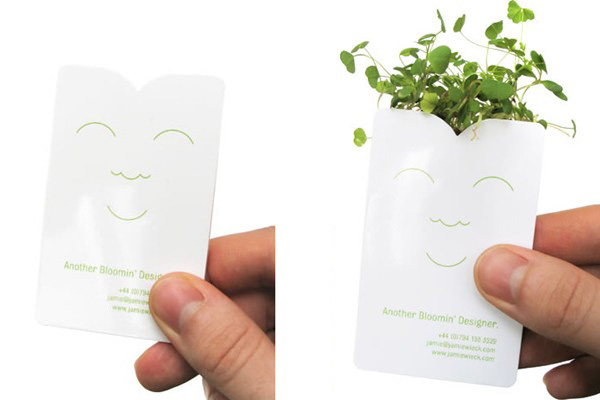 Or this business card that is embedded with seeds and actually sprouts into a small house-plant when dipped in water.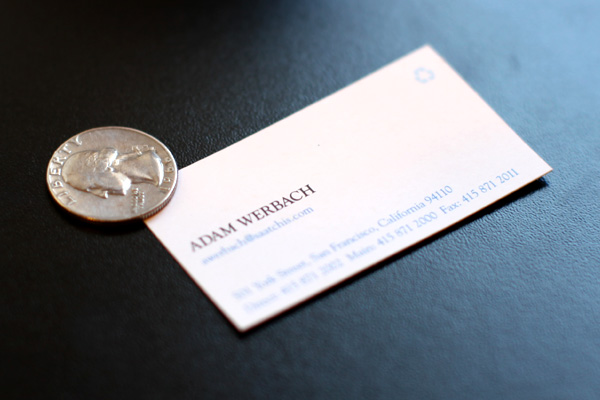 Last month I met sustainability expert, Adam Werbach. I love how his business card communicates his mission and values simply by its size.
The author of the blog post describes the difficulty of graphic design and identifies hours spent agonizing over typefaces and paper stock. Here we would agree. The process of creating an inspiring and original identity system is not easy. It's a challenging, time-consuming process that often requires a considerable amount of resources. However, this is exactly what talented, professional brand identity designers do. They will explore, experiment, refine and define a unique visual language, so that your brand (and your business cards) make an indelible impression with your audience.
So, although you may feel that ditching your business card is an impressive demonstration of your technological proficiency or your environmental consciousness, more than anything it communicates a lack of creative vision.
- Ty
+ 7.28.09 | 10:38 am