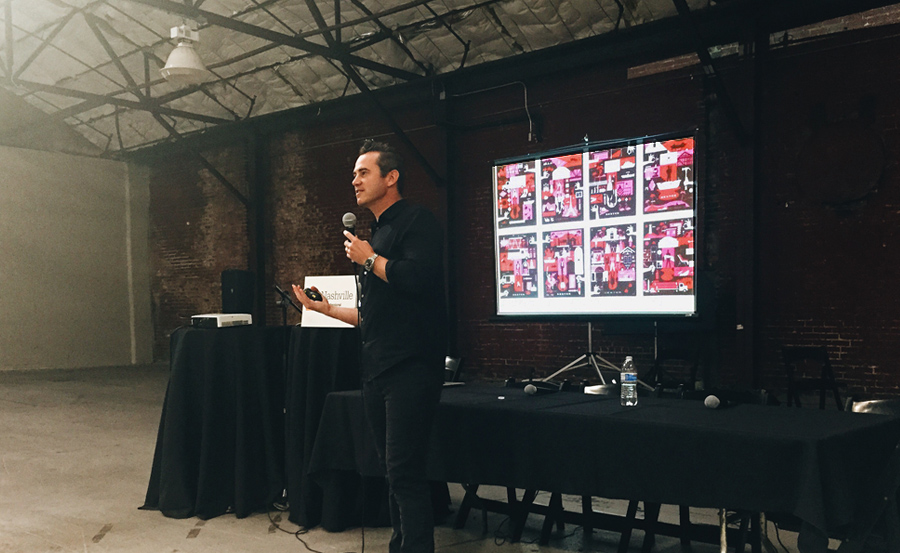 I was honored to be invited to Nashville this month as a keynote speaker at AIGA Think Tank 2015 – a one-day event that brings together thought leaders from across the design, creative, and experiential industries.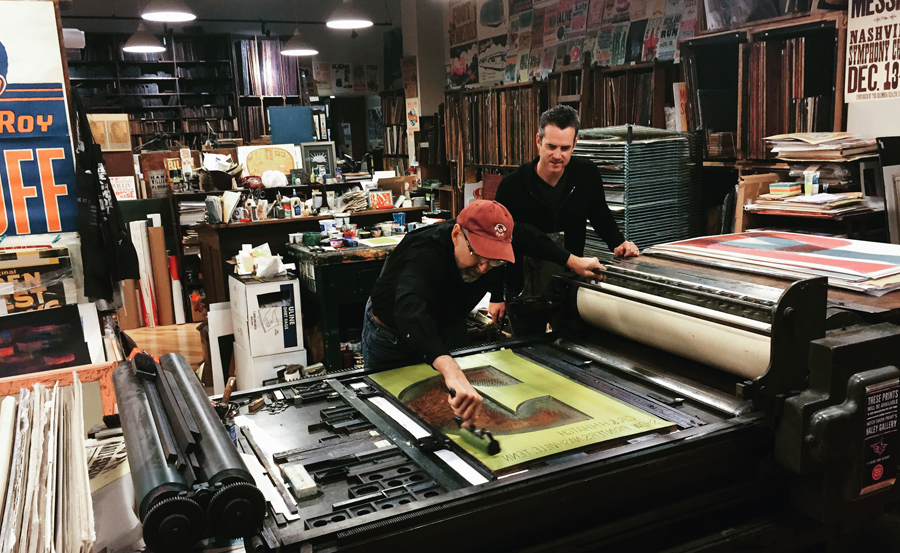 While I was there I had the opportunity to visit the legendary Hatch Show Print! I cannot begin to describe how incredibly inspiring it was to tour the shop, hear the stories, and to meet the great Jim Sherraden himself – master printer and curator of Hatch. He was the most wonderful and gracious host and I am honored and humbled to have had the chance to spend some time with him.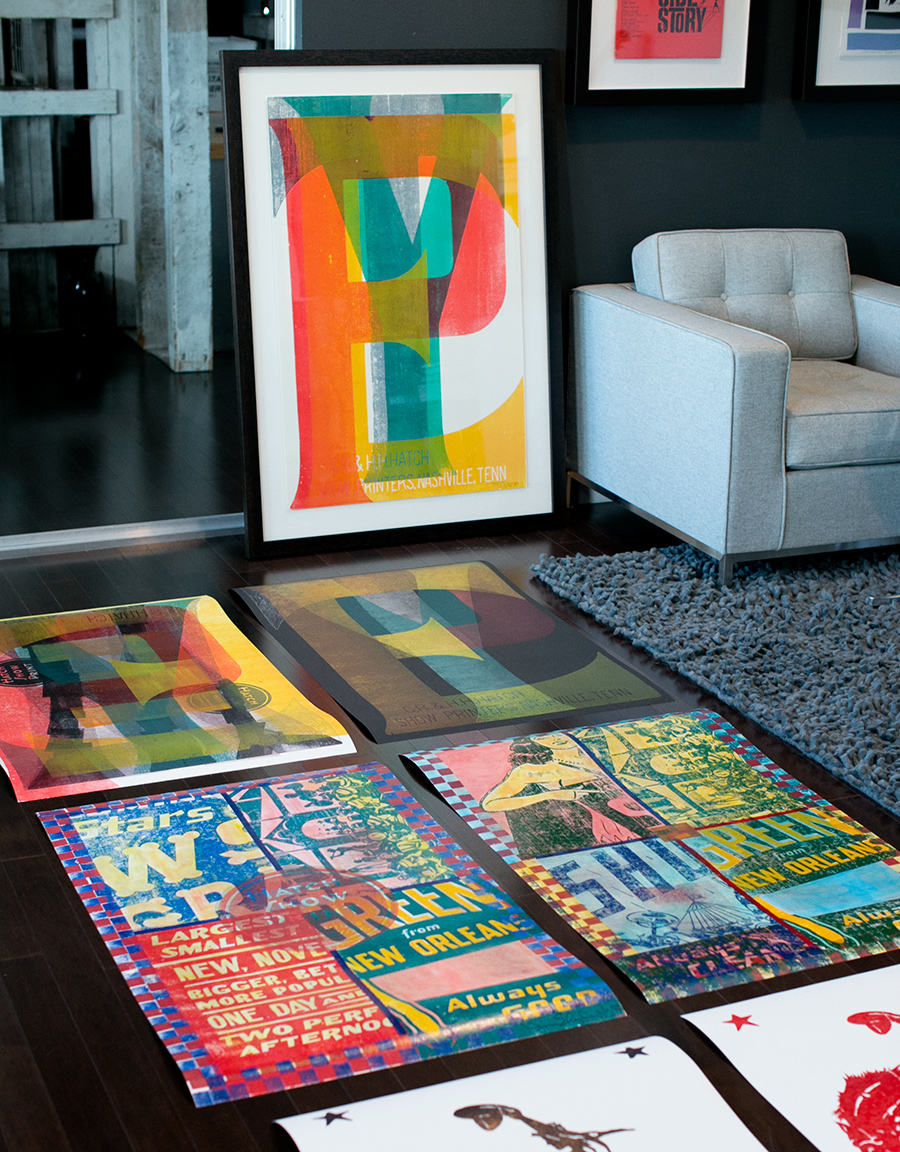 I was lucky enough to purchase several of his amazing monoprints. I'm so excited and honored to have some of his art in my studio and in my home! We may need more walls!
- Ty
+ 10.28.15 | 9:50 am