If you've been reading the blog, you'll know that for the last few years I've been designing posters for Showtime's hit TV series, Dexter. Each silkscreened print commemorates a single season of the show, rebuilding the story graphically, through a collection of stylized icons and illustrations.
This project, which began as self-initiated fan-art, was embraced by Showtime and expanded into an array of official Dexter merchandise. The artwork was so well-received that I was even given a cameo role on the show!
Tonight marks the finale of the entire series. I can't believe the show is over! This has been one of my all-time favorite projects. So in honor of the final season, here is my last Dexter poster.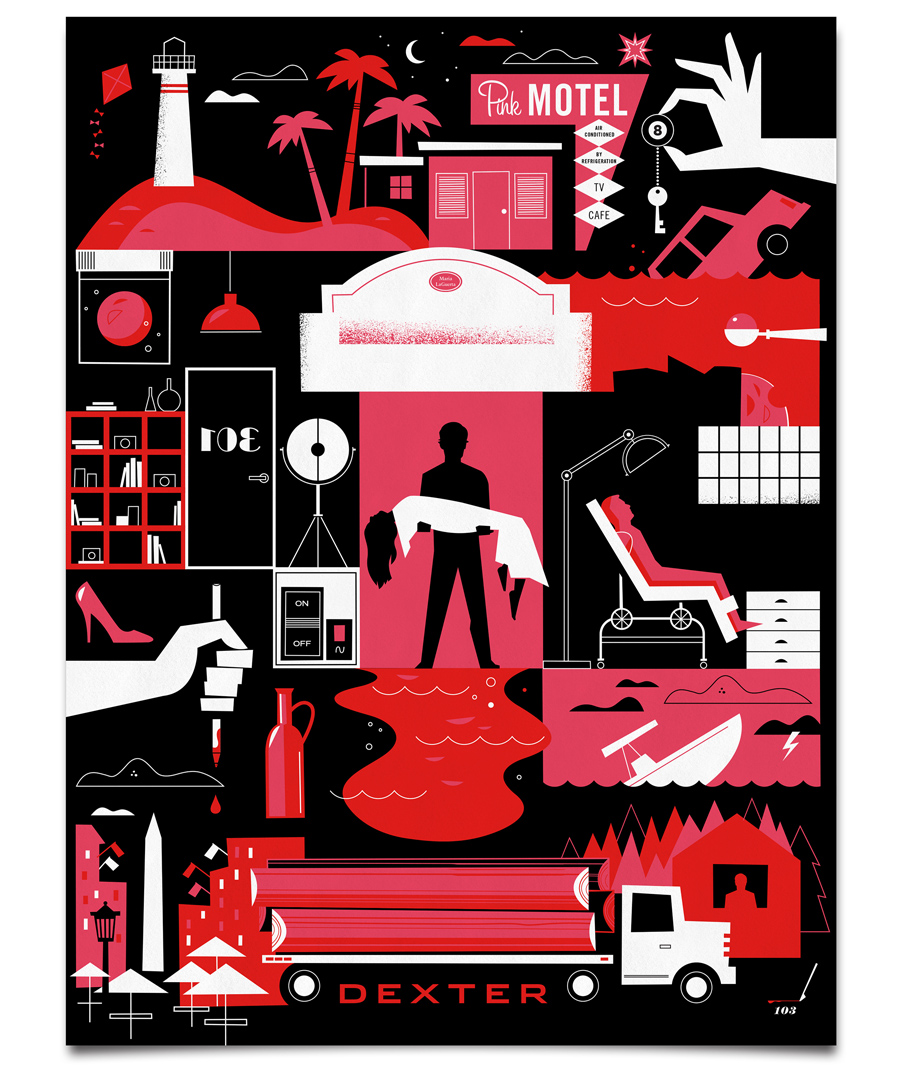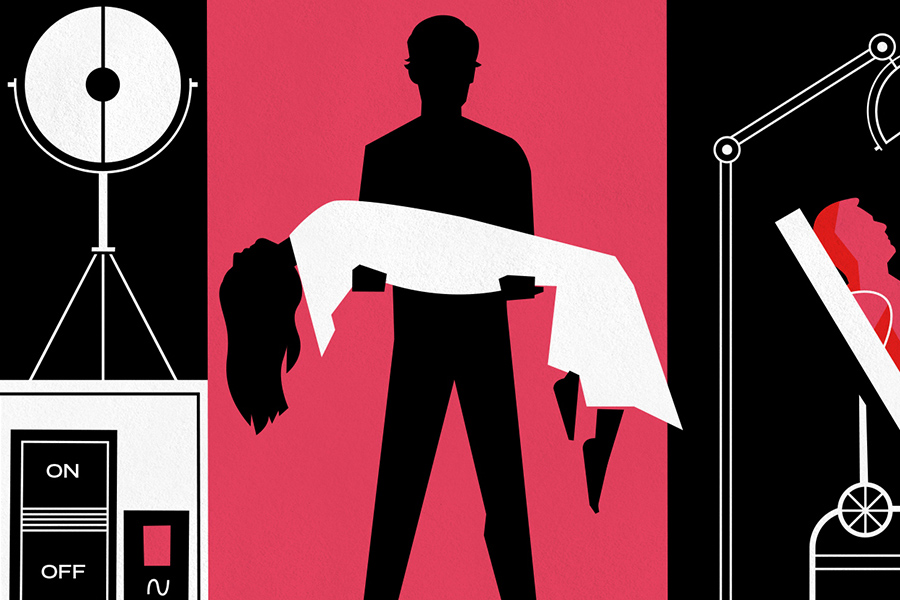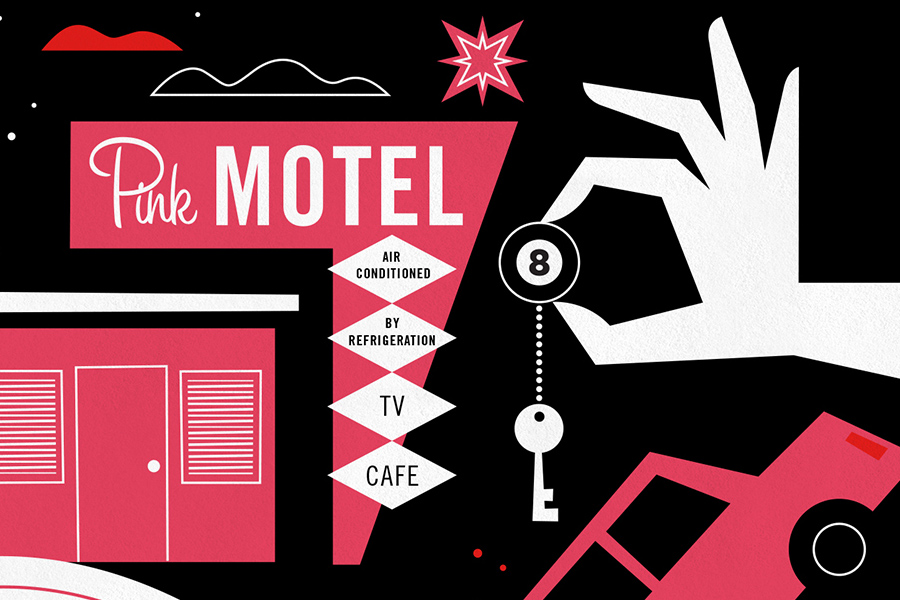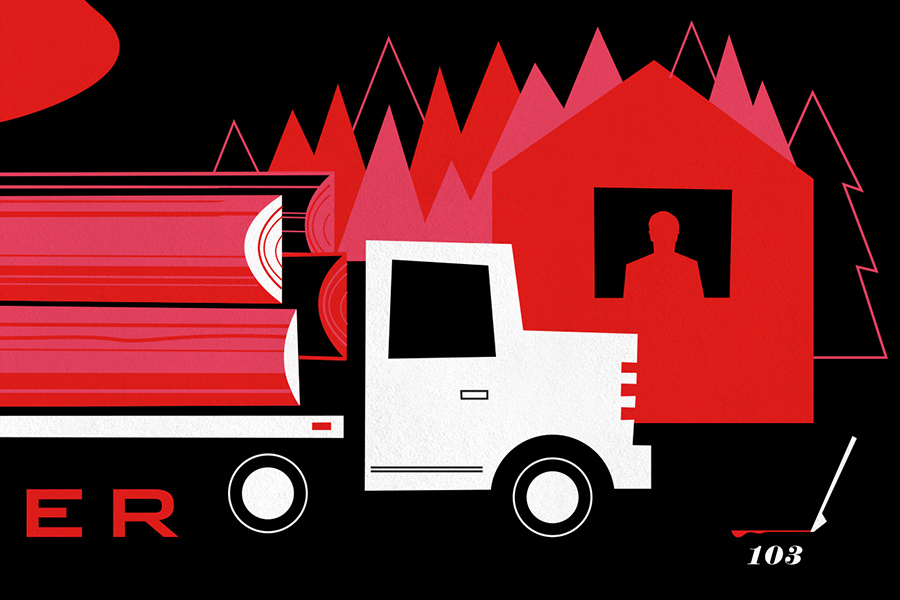 This final print will be available exclusively on Sho.com