When I found out that we were going to have a boy, I started to think about my own childhood and all of the things I loved when I was a kid. So I wanted to design an announcement that celebrated those things and captured that particular idea of boyhood wonder and adventure. I created this illustration and worked with the incredible team at Studio on Fire to have it letterpressed on 220lb. Lettra paper. They did a fantastic job on the printing. It really turned out great. I think it's safe to say that this is my favorite project of all time. And definitely my favorite client.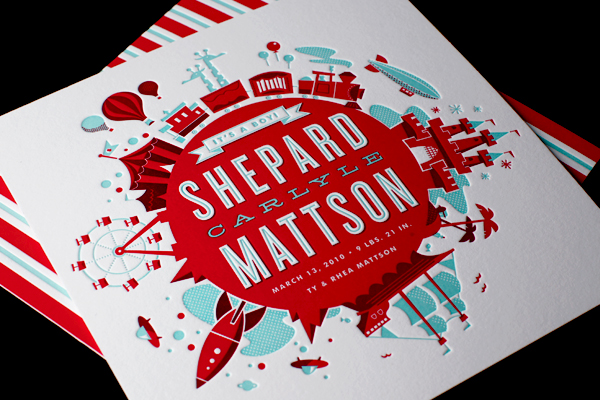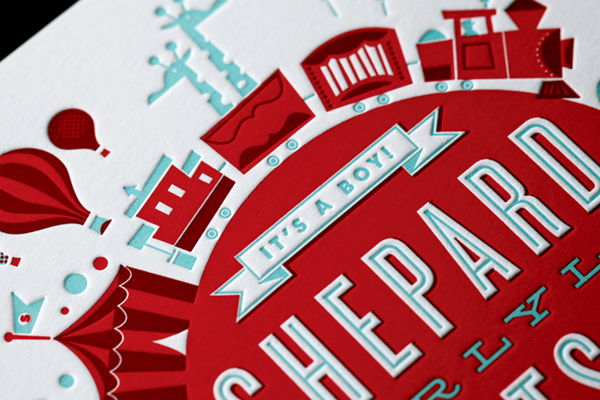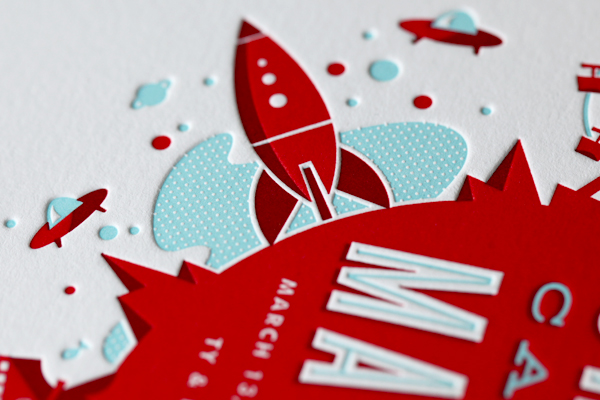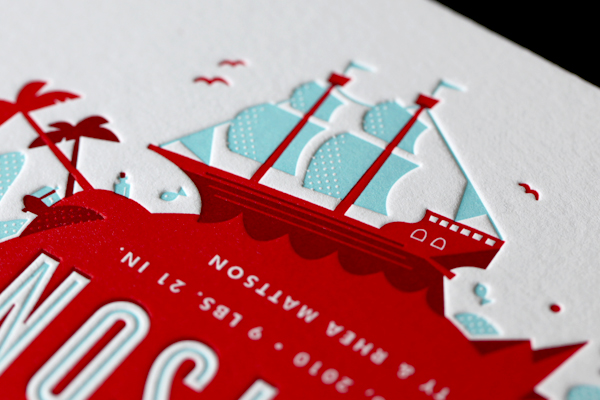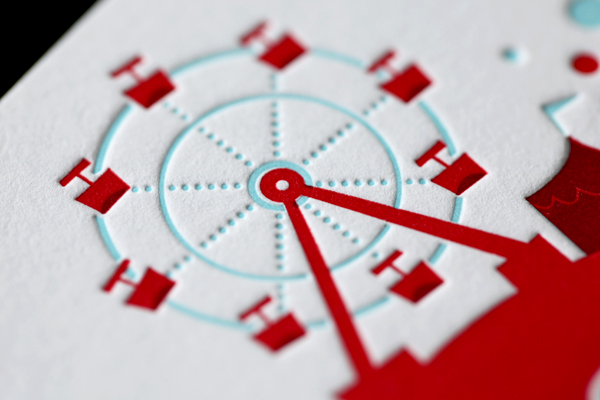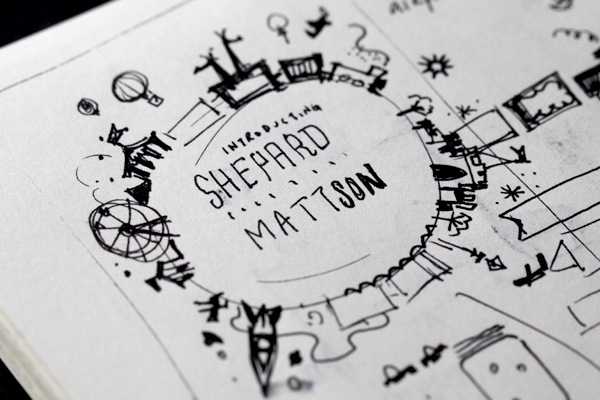 This my original rough sketch of the idea.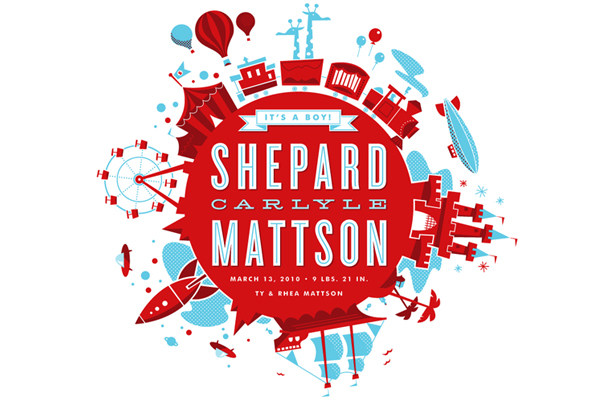 And this was the actual illustration. I couldn't be happier with the way it turned out.