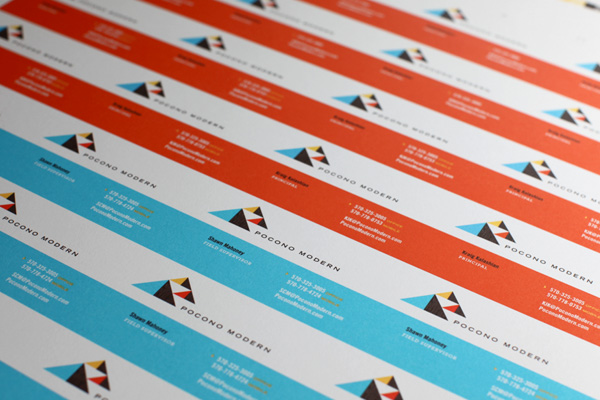 Just got back from press checking the Pocono Modern stationery. Turned out great. It's always fun to see the design get printed and come to life. Here are a couple shots from the printing process.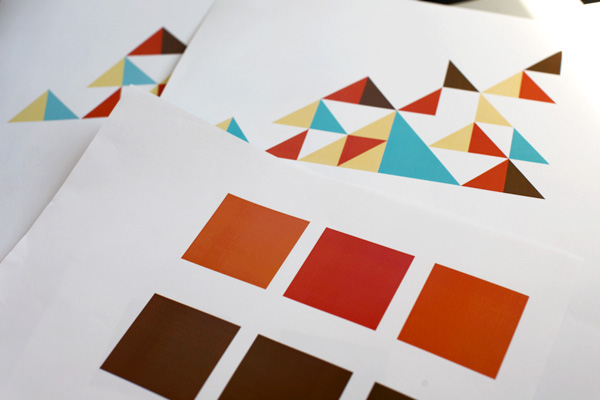 Laser prints trying to find the perfect shade of rorange.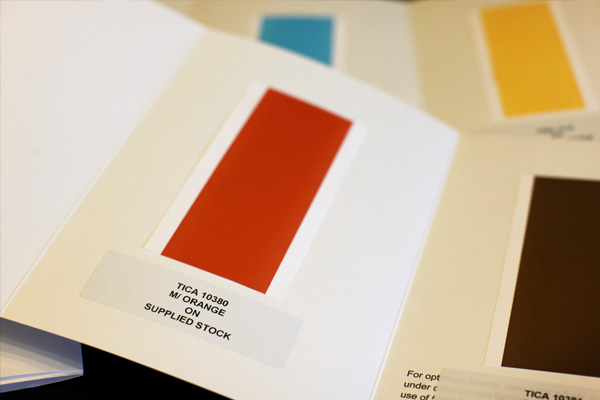 Pantone didn't have a good enough match, so I had Toyo Inks create a custom color for the project.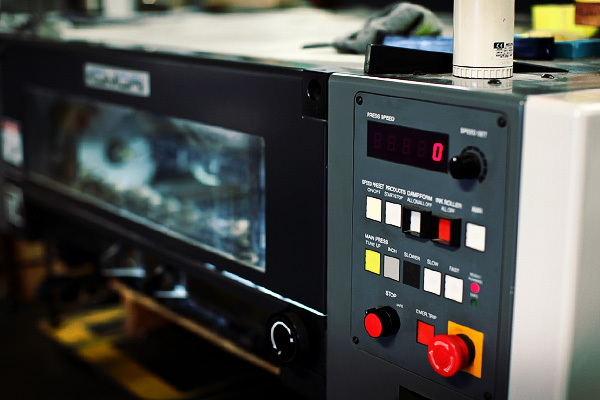 Here is the big bad Komori that we used to print the project.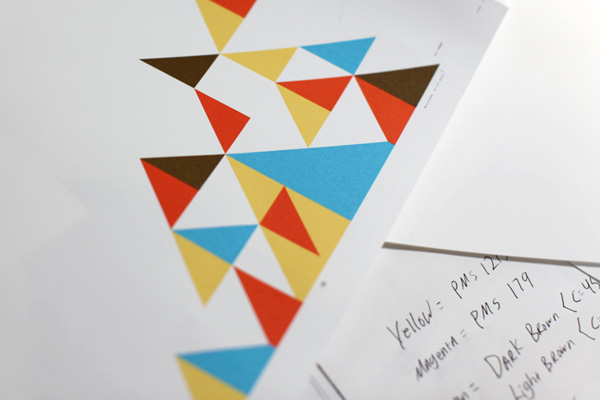 Make-ready test of the letterhead.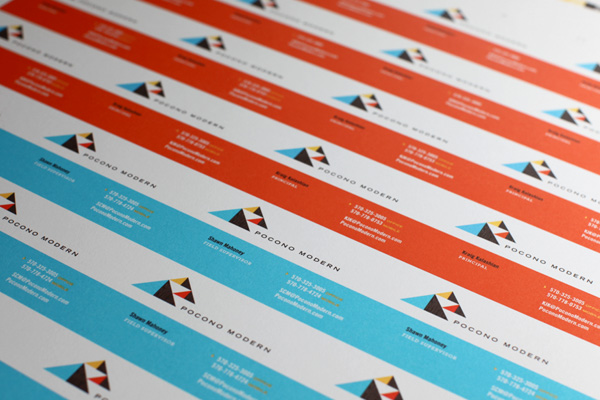 Final printed sheet of business cards. Kraig and Shawn each have their own color.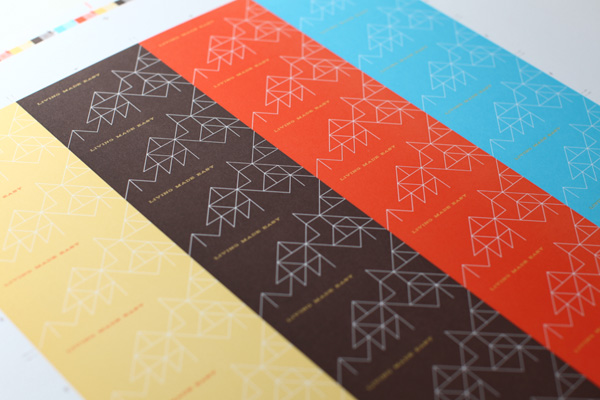 Back of the business cards. Each name has 4 different colored backs. The custom envelopes look great too. I'll post some pictures once they come back from the converter. This is such a fun brand to work on.