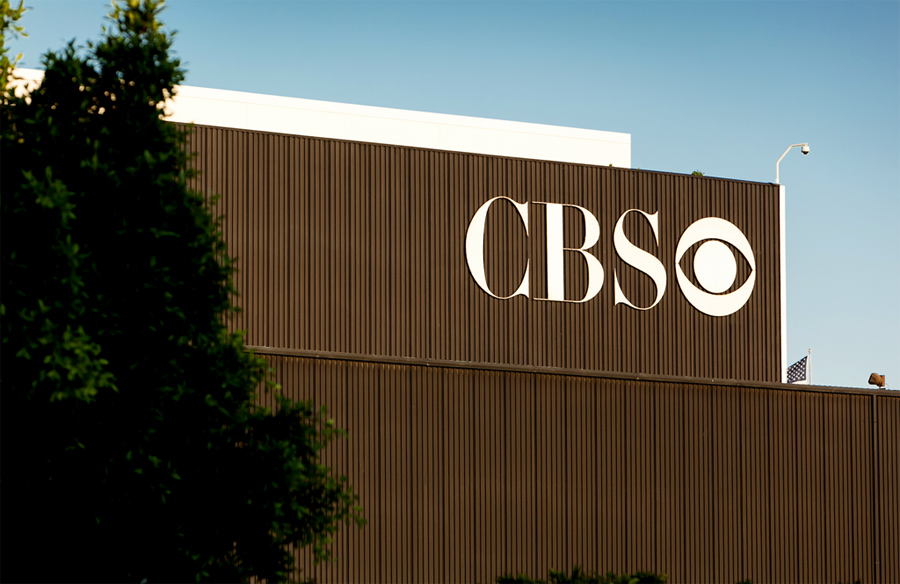 A while back I posted about the poster series that CBS commissioned me to do for their corporate office in LA. Well, the prints are now installed and they look great! Below are some images of the artwork on the walls.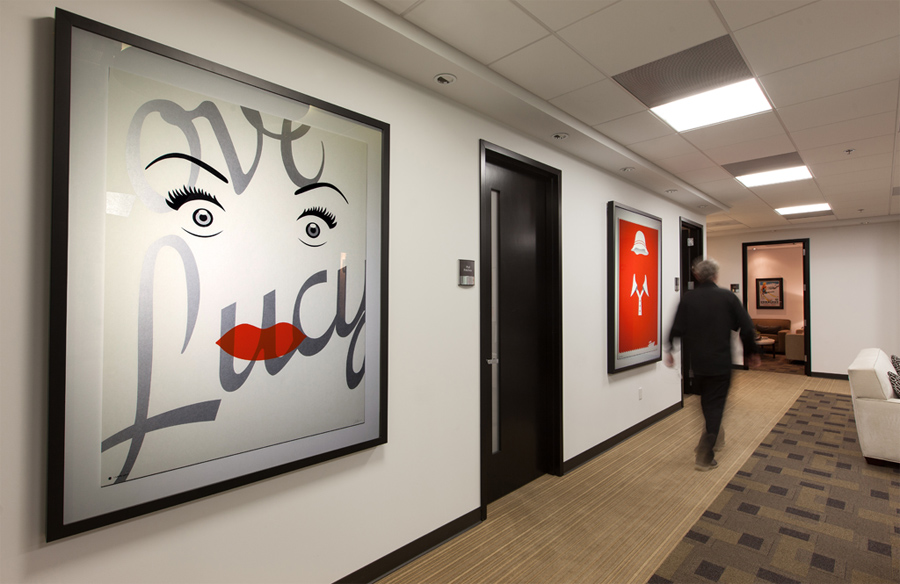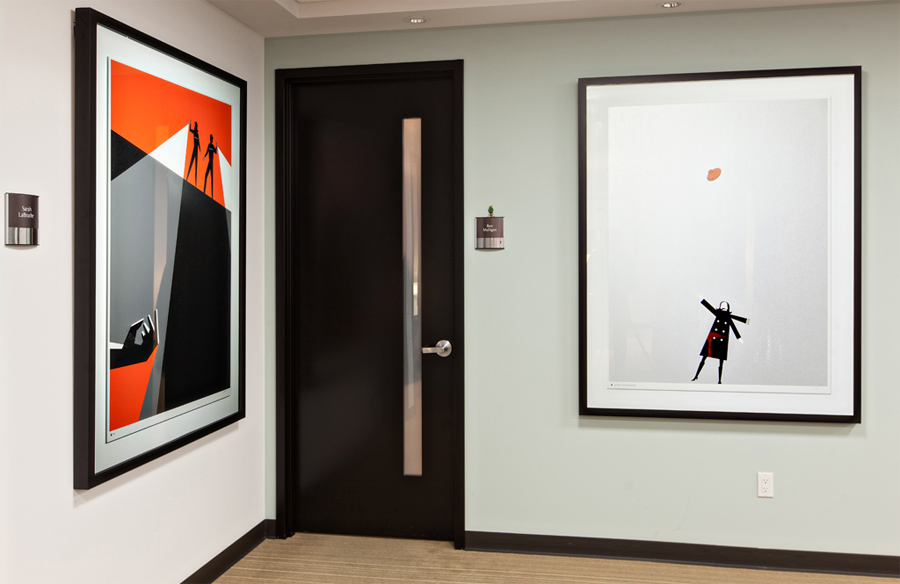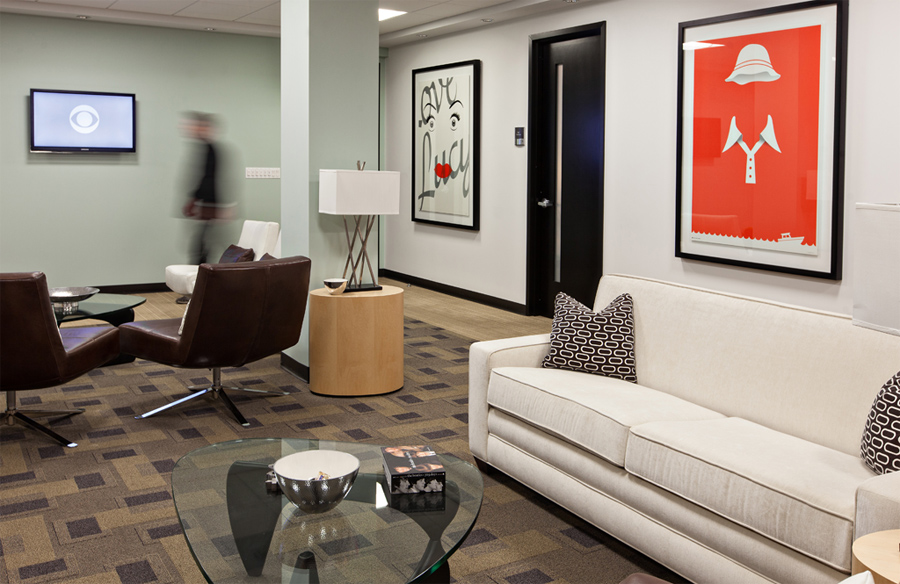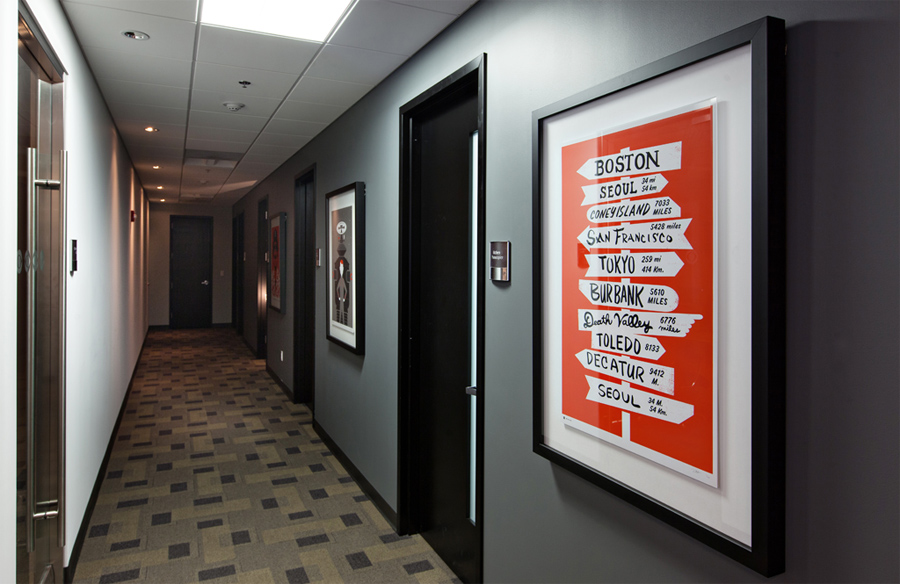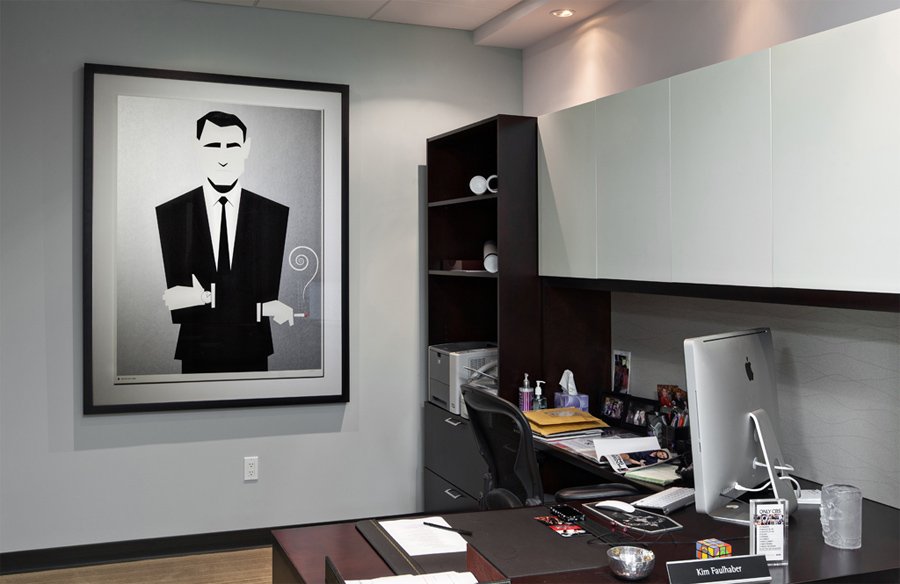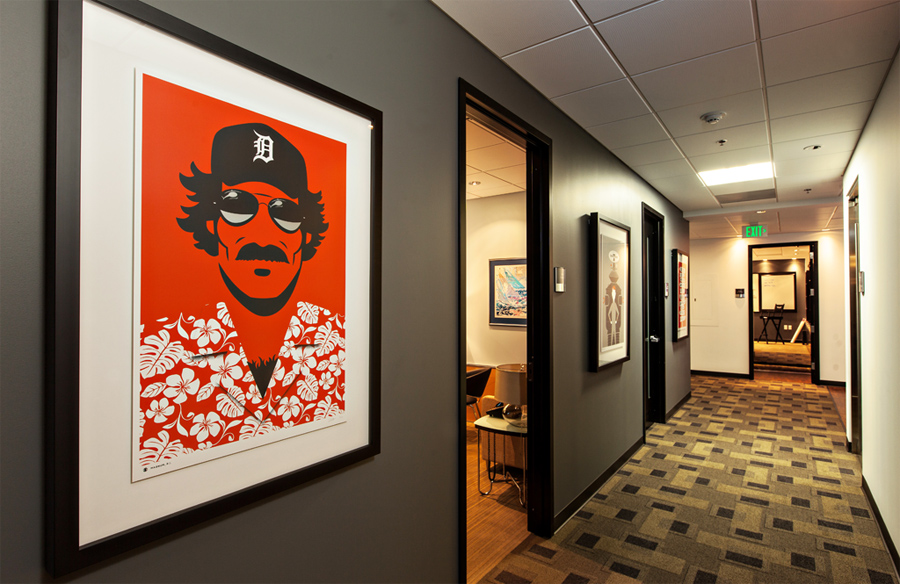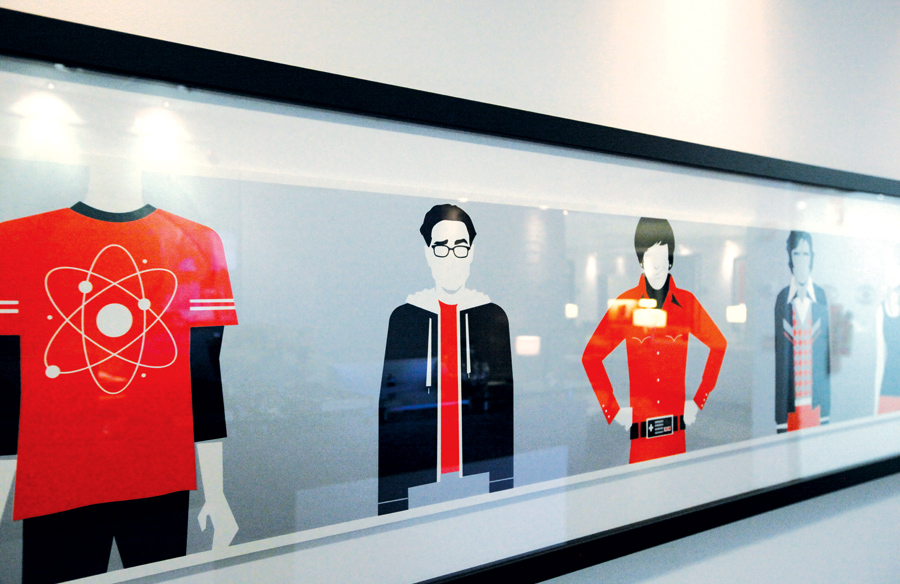 It's hard to get a sense of how big these are in person. All of the prints are silkscreened and several of them are 55″ x 40″. The Big Bang Theory poster is 100 inches long! Each piece is 3 colors – red, black and metallic silver – and represents a classic CBS television show. Below is the entire series.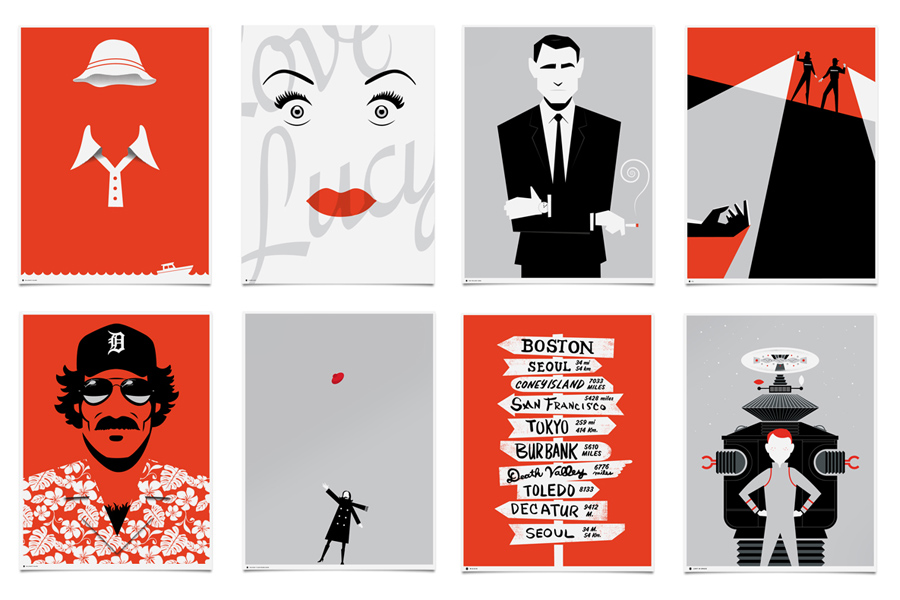 Gilligan's Island, I Love Lucy, The Twilight Zone, CSI:, Magnum P.I., Mary Tyler Moore, MASH, & Lost in Space.
- Ty
+ 10.9.12 | 11:16 am