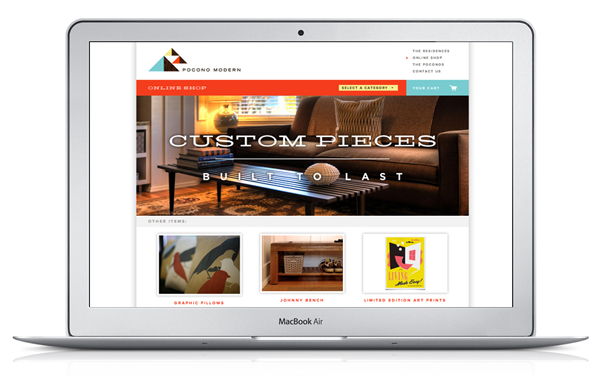 With attention to detail and a commitment to sustainable practices, Pocono Modern is building homes in the Poconos with a fresh, modern twist. We've collaborated together for years now, and their logo is still one of my all time favorite projects. You can read about that brand identity development here.
Led by Kraig Kalashian, who might be the most creative person I know, Pocono Modern not only builds homes, they just released a new line of home goods on their website. We designed and built the online store and even created one of the first products: a limited edition silkscreened poster series.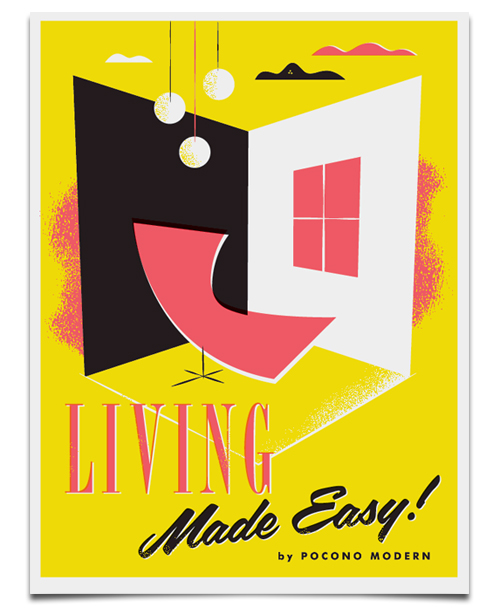 The posters were printed by our friends at Vahalla Studios and there are three different color combinations. Each print is 18×24 and signed by me.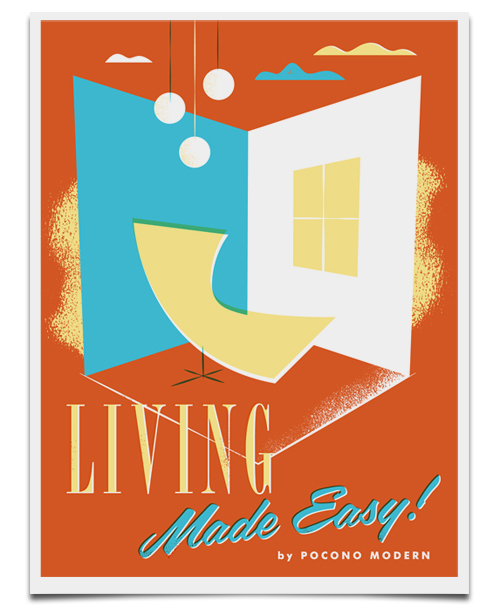 There are only 100 of each, so pick yours up today at Pocono Modern.