Inspired by the final season of Lost, I created a single icon for each episode after it aired. This poster features all of the designs together as a single piece. I am releasing a one-time only, limited edition run of this print today. We will only print 100 posters, and each will be hand signed and numbered by me. So if you're looking for a one-of-a-kind Christmas gift for the Lost-nerd in your life (or your mirror), this is it. The prints are 18×24″, double hit of white on super thick 100lb. French Black Licorice paper.
They will be available for $39.99.
See more photos and buy the print here.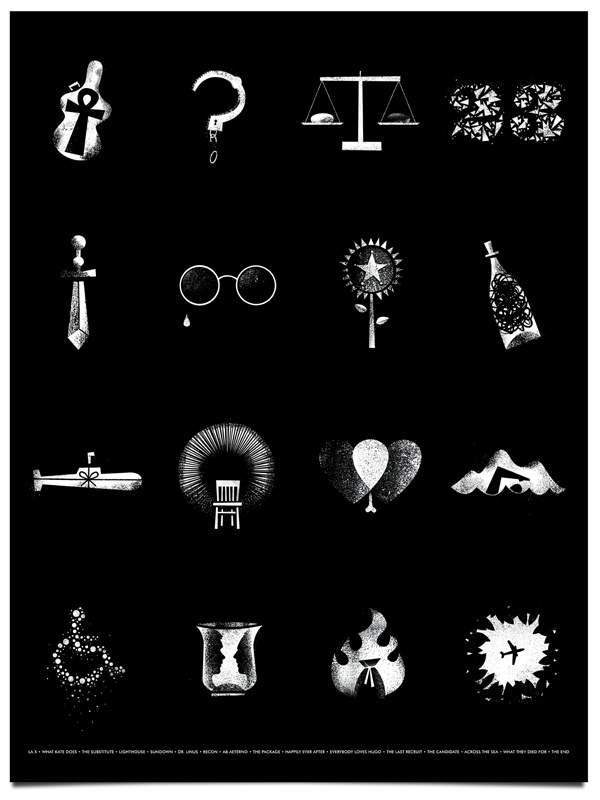 *This is a personal project and is in no way affiliated with ABC.
- Ty
+ 11.29.10 | 7:52 am