Usually when I'm working on a logo project I'll do hundreds of sketches, explore a wide variety of executions, and then work through multiple rounds of revisions with the client to get to the best solution. But every once in a while I'll have a project like this, where the logo almost designs itself.
I got a call from Natalie Ebnet, a talented editor who's worked on shows for NBC, CBS, VH1, TLC, Discovery and others. She wanted to develop a brand identity and business cards. I had the idea for the logo while we were talking on the phone and showed her the concept the next day. She loved it, and that was it. One idea. No revisions. Done.
We applied the logo very simply to business cards. The cards are a 2.5″ square and are printed on 110lb. Crane Lettra Flo White which we duplexed to get to 220lbs, so they are extremely thick. Because the logo is so colorful, we used 4 color offset printing on the front and a printed a spot color on the back. We just got them back from the printer this week and they turned out great!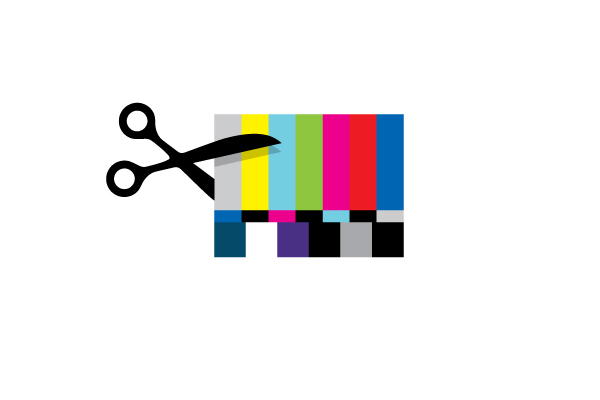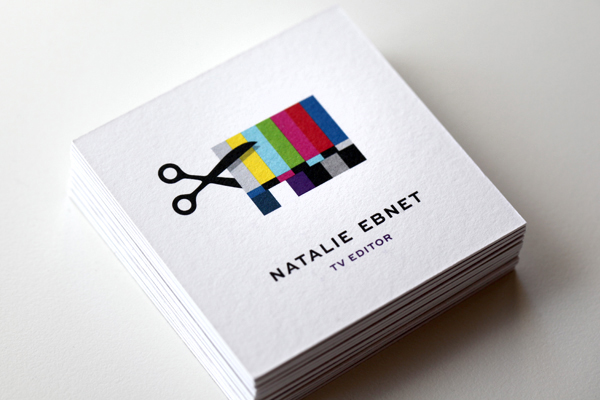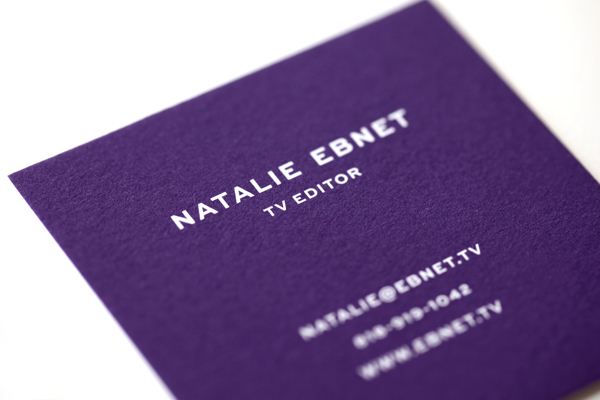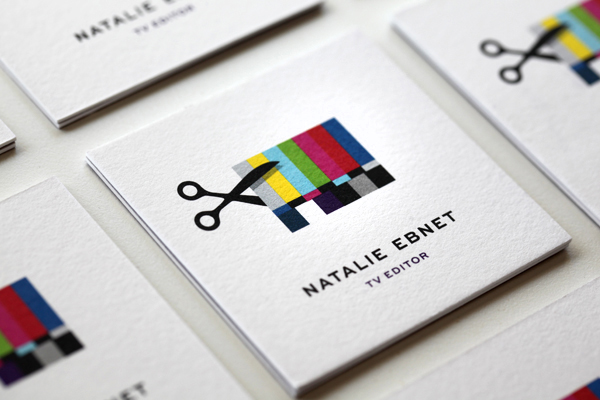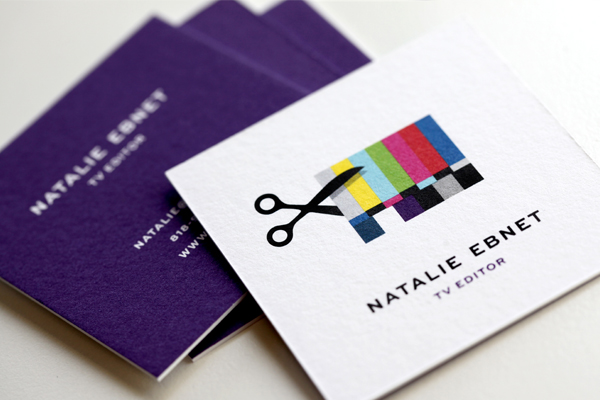 - Ty
+ 7.20.11 | 11:26 am