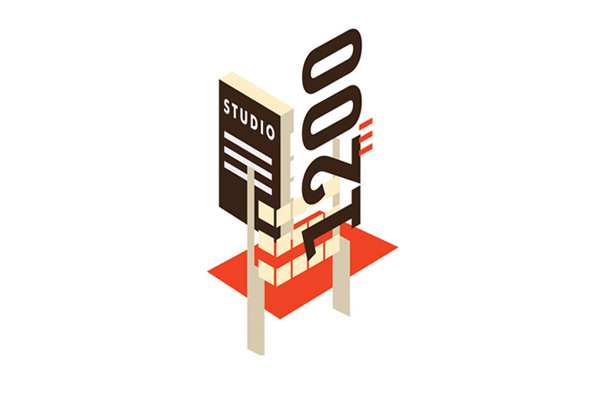 Studio 1200, an architectural design firm, wanted a visual communication program that would accurately reflect their team's versatility and personal, collaborative style. Mattson Creative worked with the firm's principals to develop their vision of a vibrant and dynamic new brand. The following is an inside look at the creation of the new identity.
First, we engaged in a Brand Ideation project where we defined the unique personality and attributes of the Studio 1200 brand. This verbal articulation serves as a starting point for the visual exploration.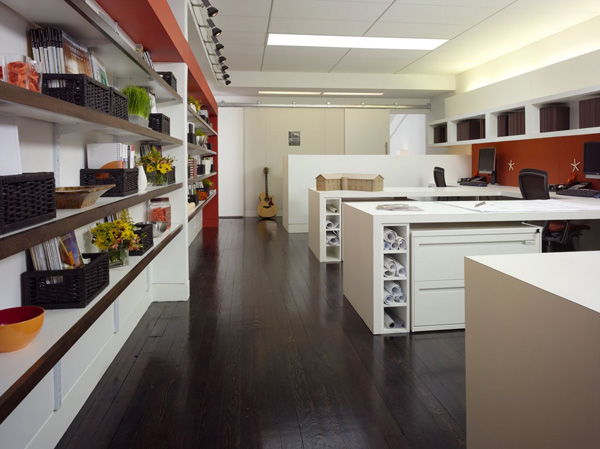 We reviewed the projects that Studio 1200 had completed for their clients and lots of great work they had on the boards. Images of their own office space also informed our identity development – especially the color palette.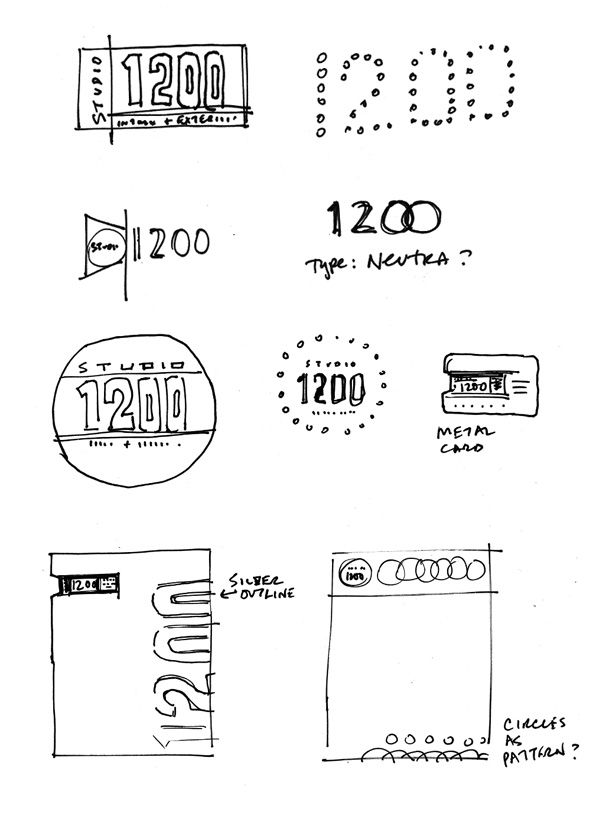 Initial concepts sketches for the identity system.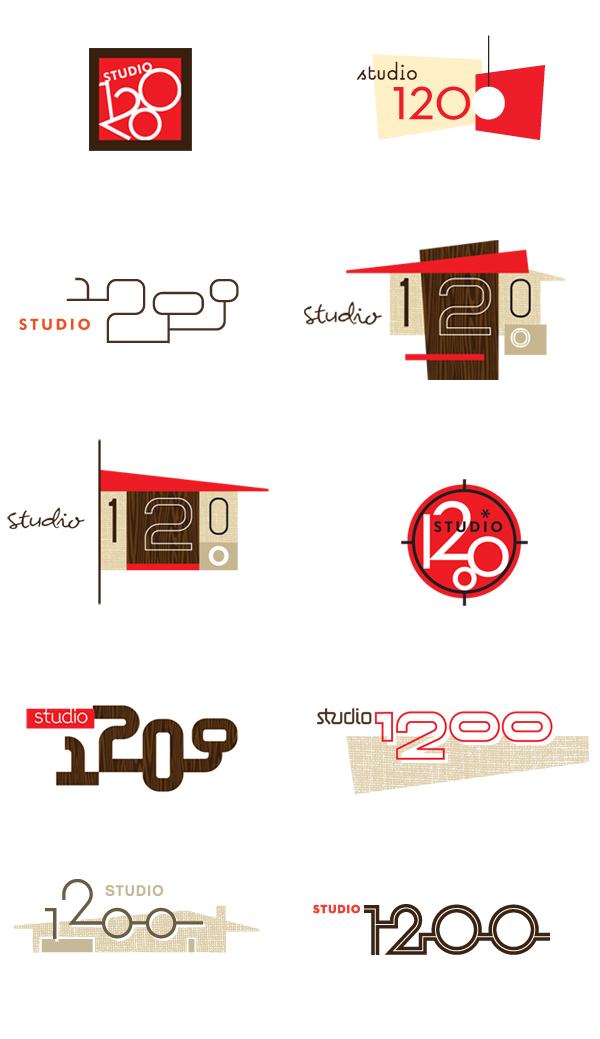 The concepts above represent the initial presentation to the client. Because the name "Studio 1200" is unique, the logo exploration was more typographic than symbolic. The numerals are so interesting and expressive, they become the primary design elements.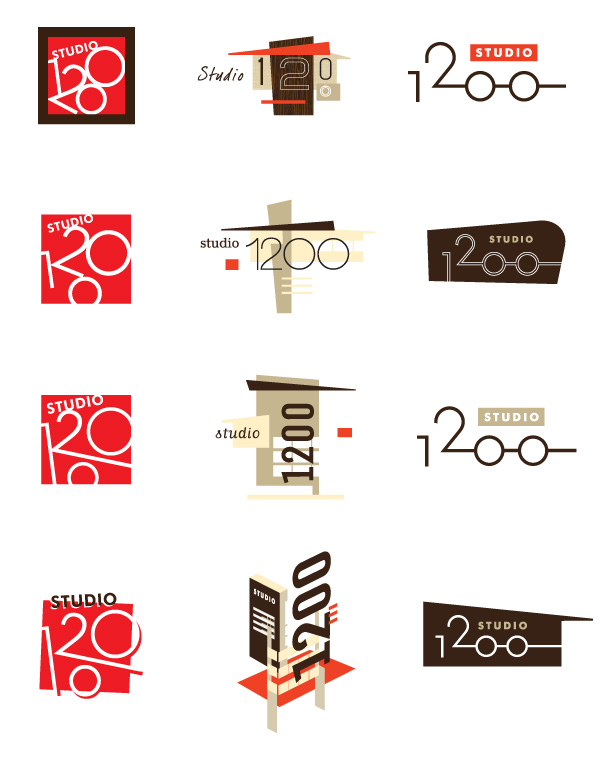 After the initial presentation, we narrowed the selections and explored the three directions above. Ultimately we decided that the middle column was the most visually interesting. The conglomeration of multiple architectural elements to comprise a single logo was an exciting concept.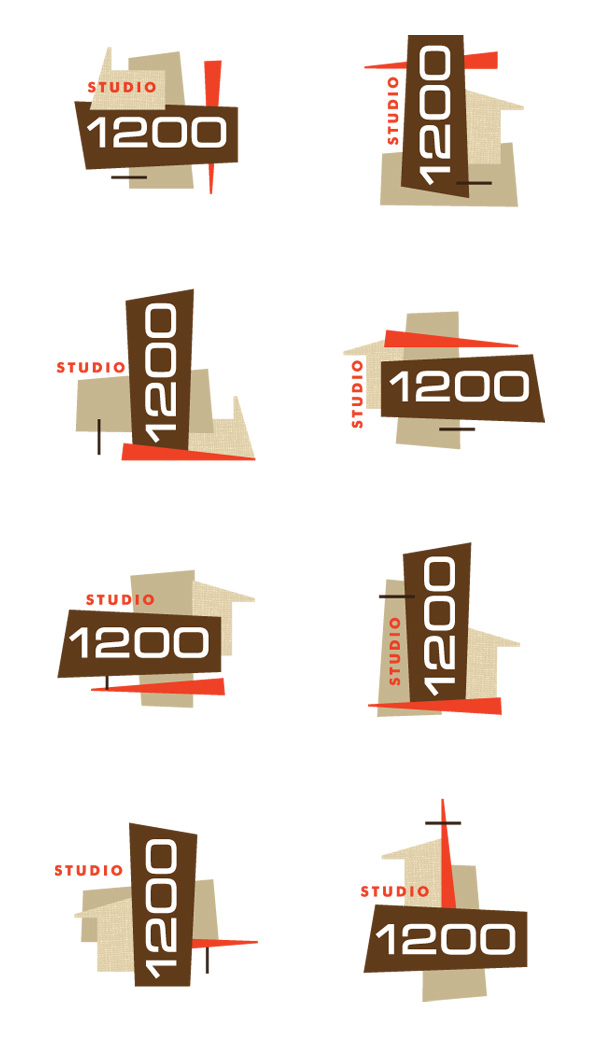 I got really interested in the idea that the logo could rearrange into different configurations using the same kit of parts. The concepts above show multiple arrangements of the same pieces to create unique versions of the mark. This direction had a real mid-century modern feel to it, which I liked a lot.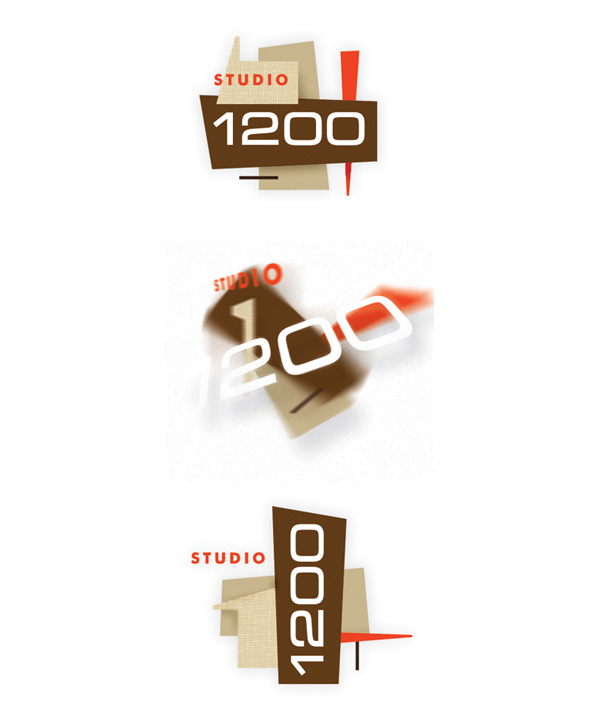 This was a rough animation concept of how the logo might dynamically reconfigure itself.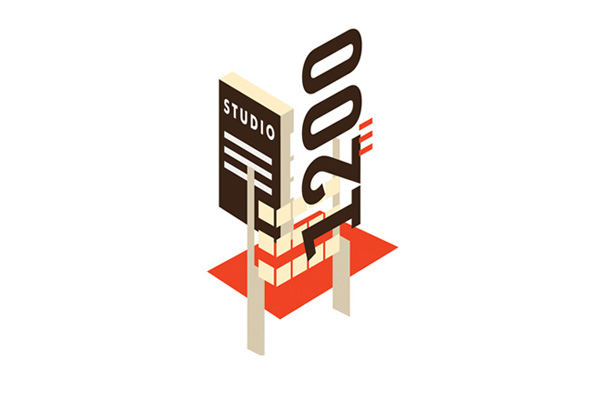 Ultimately, we decided to go with this logo. Although we liked the mid-century aesthetic, we felt this direction was bolder, more dimensional.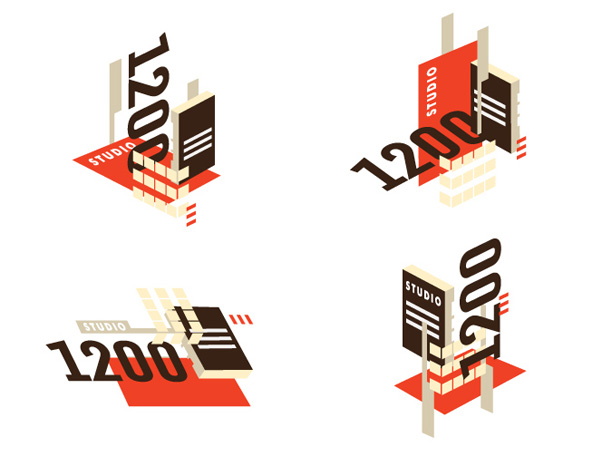 We kept the kit-of-parts concept and created multiple variations of the mark using the individual pieces that comprised the logo. We used these variations on different applications, so the logo is never exactly the same. On the website, the transitions are animated and you can see the pieces disassemble and then come back together to form a new version of the logo. You can view it here.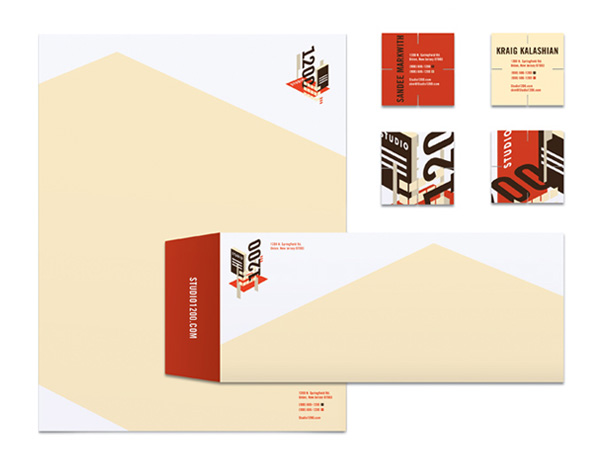 The Studio 1200 stationery system.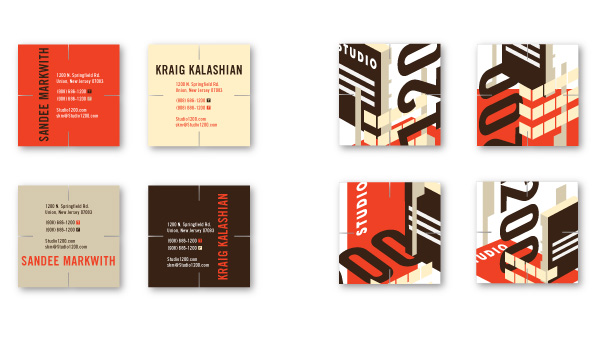 The business cards gave each employee multiple options for the color, configuration and pattern on their individual cards.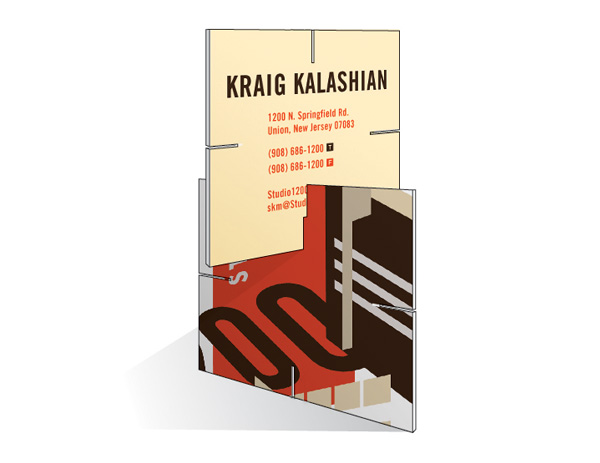 The cards were also designed to interconnect using four die-cut slots on each side. So the business cards themselves could be used as playful, structural tools to build and create.